Trout @ Lake Taupo
Trout @ Lake Taupo
Probably the most famous spot in New Zealand for sports fishing.
Hooked 3 landed 3.
The lake is the biggest in New Zealand. We trolled at 210ft. for about 2-3hrs.
Here's a picture of my good self with fish.
Trout @ Taupo, New Zealand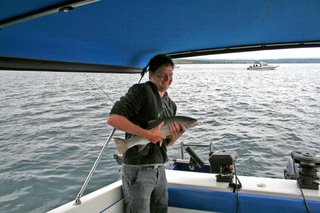 Let the other 2 go.
This was the smallest.