Z-VISA in the UK
Z-VISA in the UK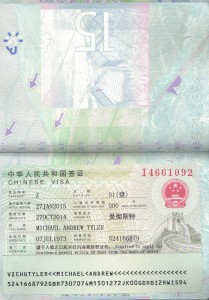 Timescales and costs involved in getting a Chinese Z-VISA in the UK.
1) Getting a CRC (Criminal Record Check) for an Individual in the UK
The first document you're going to require – CRC or Criminal Record Check. Background check. Whatever.
In the UK this document is surrounded by Bureaucracy and red-tape. Arranging one for an individual is 'not possible', they can only be done for organisations.
This is a lie. Of the many people I spoke to, they all told me this. "You need to be from a company".
This is to prevent individuals abusing their lack of criminal record, like you might abuse your medical records… I guess…. But in the UK, it's very important that the only people to KNOW you're not a criminal are companies. You cannot be trusted with the truth.
That's what they tell you.
It's actually a lie. I guess, to make money.
You need to go the right website https://www.disclosurescotland.co.uk/. This site will give you a background or criminal record check for the UK.
The site will provide any individual with a basic disclosure about their criminal records as held on file by the UK police service.
This disclosure is now a requirement for any UK national wishing to take up a teaching position.
Total time 5 days.
2) Invitation Letter/Experts Certificate
The experts certificate takes two weeks.
The invitation letter, much longer. I ended up waiting for nearly a month for mine.
Some provinces in China require that all foreigners arrive with a Z-Visa. The province that I work in, Zhejiang province, has this requirement.
Total time (30th Sept – 22nd October.)  22 days.
3)Expedite
Formal documentation is required.
My company chose to post DHL express. Originals are required by the passport office.
Total time 2 days.
4) Apply for Z-Visa + Processing
At the Manchester consulate. 3 and 4 day services. I took 3.
£90.
Total time 3 days.
Total time: 

32days (not including non-working days and weekends).
Total cost:

£115 + travel
Related articles