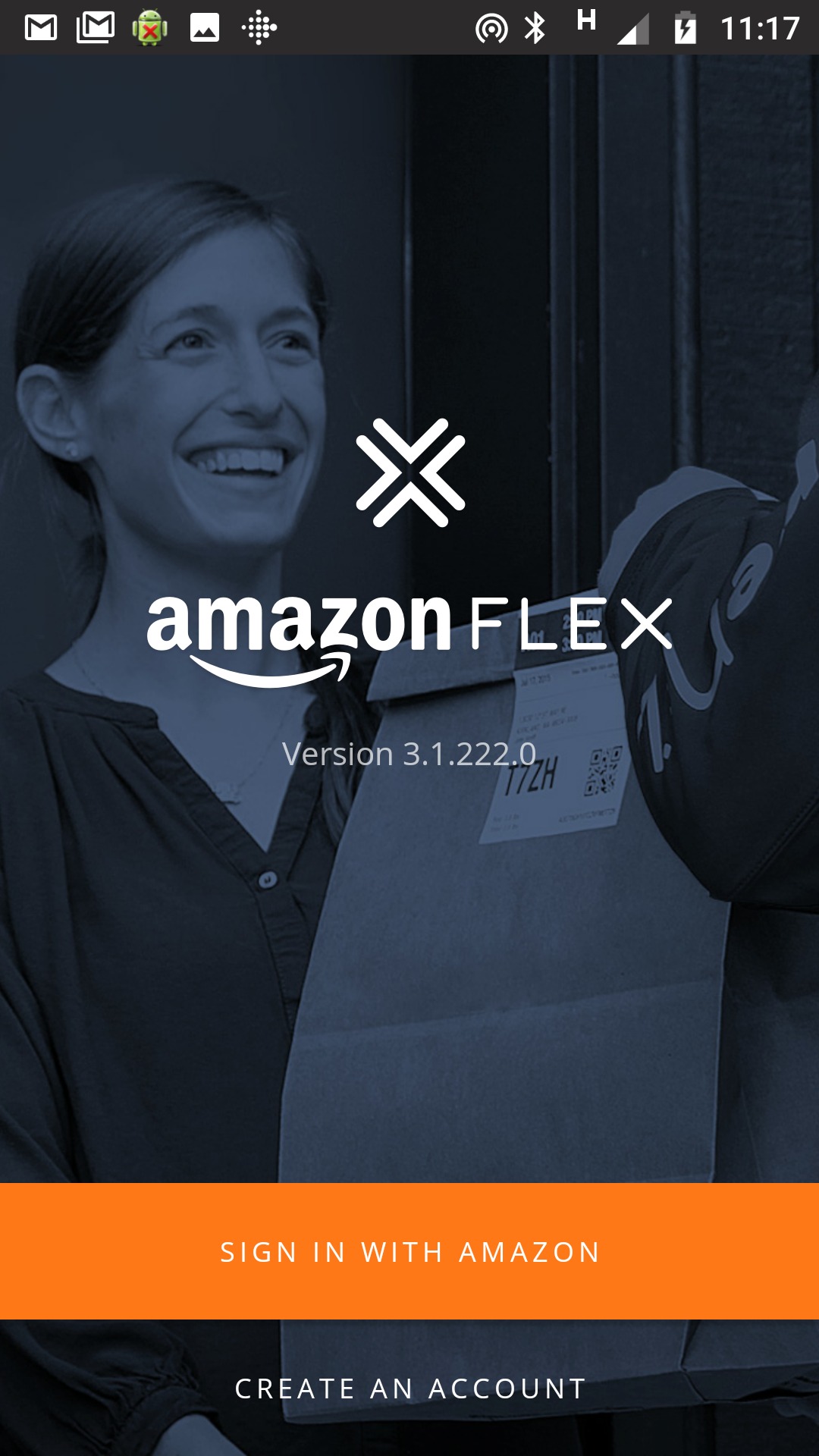 A page about Amazon Flex – the self employed delivery service.
Delivering for Flex involves registering as self employed, owning your own 4 door vehicle, and being available for work.
Work is delivered to you through the Amazon Flex App.
I've written several posts about my experiences with Amazon Flex. I guess you could call them an Amazon Flex review. If you're considering taking up Flex, you could do well to read them.
How much can you earn with Flex?
You can earn some money delivering for Amazon, there's no doubt that you earn more at the busy periods: Christmas, Black Friday, Halloween, etc.
These are the times when demand is the highest, and you'll get the higher paid slots.
Maximum weekly hours
Usually, under 99% of circumstances, Amazon put a 24hr limit on Flex drivers; that means, unless you're a full-time logistics driver, you'll never be offered over 24hrs per week Mon-Sun.
You should not count on Flex as a 'full-time' job. It's not. I'd not even count it as a 'part-time' job. Many people complain about not getting enough blocks from Amazon. If you want to get a lot of blocks a) spend all day tapping the app b) sign up as a full-time driver.
How many blocks per week?
The work is sporadic and based on performance.
Those who perform better get access to blocks earlier than those with less good statistics.
Those who spend more time actively logged into the app, checking for blocks as the come up will get more work. It's not unusual for 'tappers' to get to the 24 hour threshold.
If you don't sit there tapping on the app 24/7, expectations can change between depots. Sometimes it's more, sometimes it's less.
There are depots that have more work than others, you'd have to check facebook to see if they're in your area.
2-3 blocks per week might be an average under normal conditions at an average Amazon Flex depot.
If you want to work Prime Now, or do 'tapping', it will be more.
Just to help you out, here are some resources, including the facebook groups for Amazon Flex, where you may find some more information and tips:
Amazon Flex Email Support: [email protected]
Amazon Flex Telephone Support: +448081013553
Amazon Flex Delivery Drivers Contract: Flex drivers Contract
Amazon Flex Reddit Group: https://www.reddit.com/r/AmazonFlexDrivers/
Amazon Flex Facebook Group: https://www.facebook.com/groups/1777497459204920/
Amazon Flex Accounting Group: https://www.facebook.com/groups/127922347914429/

Happy delivering!