Cetinje – Montenegro – Museum
Cetinje – Montenegro – Museum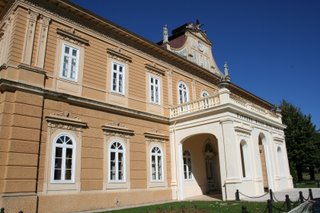 Museum Cetinje
KML:
lat – 42.38914 lon – 18.92340
Located in the centre of town, this grand old museum documents the chronology of Montenegro from the Romans up until the end of the soviet era.
It makes an interesting series of exhibitions, marked most notable by a wall of portraits of wartime veterans.
There are some interesting weapons here which I have not seen elsewhere.
The exhibition is €3.