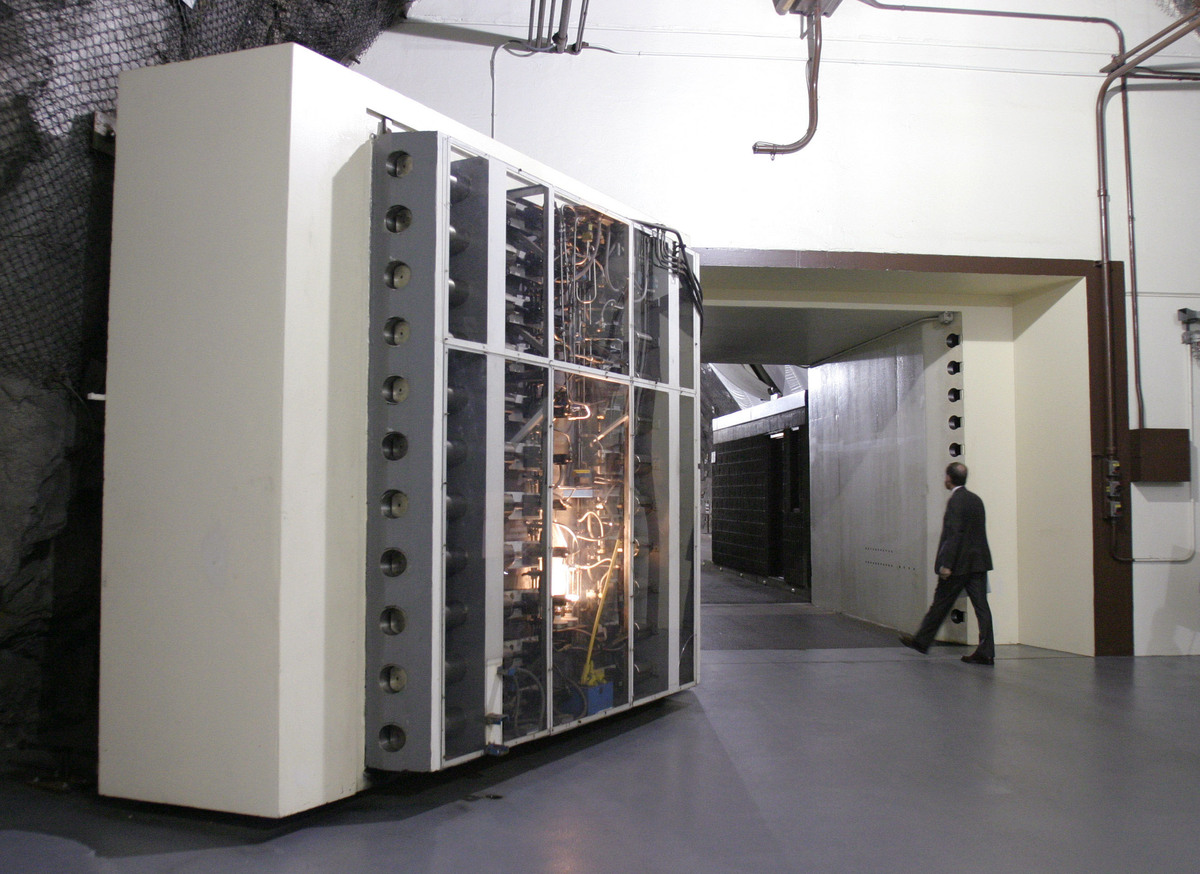 US moves operations to EMP-proof bunker
US moves operations to EMP-proof bunker
People talk about traditional nukes' when it's fairly well known the modern threat is from what's known as EMP, or Electromagnetic Pulse.
Both Russia and China have plans in place focusing on the use of these weapons and on knocking the backbone out of the technical infrastructure in the event of any conflict.

Having said that, it's interesting to read this article on how the US has taken a step BACKWARDS moving it's Aviation defense to a 1960's style cold war bunker.

---
NEW YORK — One of America's most potent symbols of the Cold War is to re-open more than a decade after it was abandoned. Cheyenne Mountain, the subterranean bunker and command centre built beneath Colorado's Rocky Mountains, is being refurbished by the Pentagon to provide protection for America's modern defense systems that could be targeted by an electromagnetic pulse attack.
Peterson Airbase
The complex was closed in 2006 after the government deemed Russia to no longer be a threat, with NORAD, the North American Aerospace Command, moved to the nearby Peterson Air Force Base. NORAD was housed within the mountain for much of the bi-polar standoff, the organisation's systems scanning the skies for sign of an impending Soviet nuclear attack.
Cheyenne Mountain
Earlier this week, officials announced that sensitive communications equipment for the US military would be moved to the complex in a $700 million refit to protect it from EMP. "Because of the very nature of the way that Cheyenne Mountain's built, it's EMP-hardened," said US Northern Command Admiral William Gortney.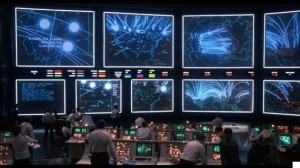 The bunker was created in the Sixties, workmen carving a huge hole in the mountain designed to withstand a 30-megaton nuclear attack. The complex has featured several times in popular culture, most notably in the 1983 film "War Games".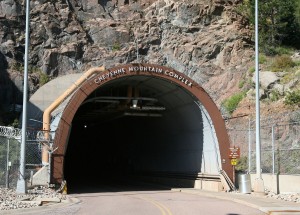 The portal into the bowels of the Cheyenne Mountain complex is shown in this photograph taken on Tuesday, Sept. 5, 2006, near Colorado Springs, Colo.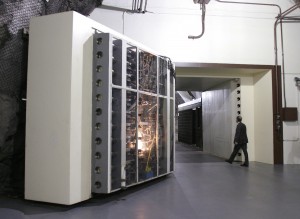 A visitor to the Cheyenne Mountain Operations center walks into the facility past a 3 foot thick, 25 ton blast door in Colorado Springs, Co. Wednesday, Aug. 25, 2004.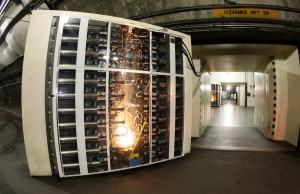 The blast door stands open into the inner sanctum of Cheyenne Mountain, the blast-hardened command center for the nation's defense in this photograph taken on Tuesday, Sept. 5, 2006, near Colorado Springs, Colo.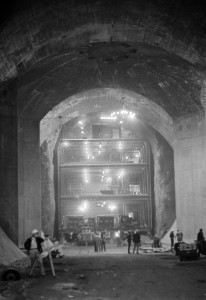 The heart of North America's system for warning of enemy attack is being buried deep in granite in Cheyenne Mountain, five miles from downtown Colorado Springs, Colo., shown June 4, 1964. This photo of part of the huge tunnel complex gives some idea of the size of the combat operations center being built for the North American Air Defense Command (NORAD). it is scheduled to start operations late in 1965. (AP Photo/EG)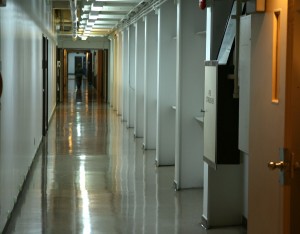 An unidentified worker heads down one of the long hallways in one of the buildings that makes up the Cheyenne Mountain complex deep below Cheyenne Mountain south of Colorado Springs, Colo., on Tuesday, Sept. 5, 2006. Cheyenne Mountain, the nation's super-secret defense center, will be put on "warm standby" and operations moved to nearby Peterson Air Force Base in an effort to save money. (AP Photo/David Zalubowski)
Washington (AFP) – The US military command that scans North America's skies for enemy missiles and aircraft plans to move its communications gear to a Cold War-era mountain bunker, officers said.
 The shift to the Cheyenne Mountain base in Colorado is designed to safeguard the command's sensitive sensors and servers from a potential electromagnetic pulse (EMP) attack, military officers said.
The Pentagon last week announced a $700 million contract with Raytheon Corporation to oversee the work for North American Aerospace Command (NORAD) and US Northern Command.
Admiral William Gortney, head of NORAD and Northern Command, said that "because of the very nature of the way that Cheyenne Mountain's built, it's EMP-hardened."
"And so, there's a lot of movement to put capability into Cheyenne Mountain and to be able to communicate in there," Gortney told reporters.
"My primary concern was… are we going to have the space inside the mountain for everybody who wants to move in there, and I'm not at liberty to discuss who's moving in there," he said.
The Cheyenne mountain bunker is a half-acre cavern carved into a mountain in the 1960s that was designed to withstand a Soviet nuclear attack. From inside the massive complex, airmen were poised to send warnings that could trigger the launch of nuclear missiles.
But in 2006, officials decided to move the headquarters of NORAD and US Northern Command from Cheyenne to Petersen Air Force base in Colorado Springs. The Cheyenne bunker was designated as an alternative command center if needed.
That move was touted a more efficient use of resources but had followed hundreds of millions of dollars worth of modernization work at Cheyenne carried out after the attacks of September 11, 2001.
Now the Pentagon is looking at shifting communications gear to the Cheyenne bunker, officials said.
"A lot of the back office communications is being moved there," said one defense official.
Officials said the military's dependence on computer networks and digital communications makes it much more vulnerable to an electromagnetic pulse, which can occur naturally or result from a high-altitude nuclear explosion.
Under the 10-year contract, Raytheon is supposed to deliver "sustainment" services to help the military perform "accurate, timely and unambiguous warning and attack assessment of air, missile and space threats" at the Cheyenne and Petersen bases.
Raytheon's contract also involves unspecified work at Vandenberg Air Force Base in California and Offutt Air Force Base in Nebraska.