Day 42 – Goring to Theale
Day 42 – Goring to Theale
Starting to feel a bit tired now.
8 days without a break.
Came through Goring and Reading OK. No trouble with the river police over my invalid licence.
Stopped off at Tesco Extra in Reading, which was backing onto the river.
Biggest supermarket I've ever been in. Like an American supermarket.
Reading was nice in the sunshine, the River Kennet runs right through the heart of the shopping centre, past Debenhams and McDonalds. Going past McDonalds on the boat. HAHA.
So many shoppers peering over at the boat chugging in amongst them eating their Happy meals and fries.
River Kennet
Has a bit of flow to it this one.
Not much trouble for Bonnie. She's got an 1800 engine for a 45ft this is a good size.
The River Kennet flows out of Reading to the east.
I pass through a couple of locks, both of which are big and powerful.
Garston lock
The one at Garston is a particular nightmare, water coming over the front went in the door and wet the carpet.
I wasn't able to exit the boat on my own side, as it's a scaffold lock, I had to run over the top of my locking partners boat to reach the paddles.
I pulled it back from the lock gate, but not before water had flowed in all over the carpet, which is now drying out.
They're from Newbury.
They said they usually moor using 2 ropes solo locking because the locks can be a bit frisky.
I can testify to that.
Again, I'm feeling a bit tired, so I'm going to keep it short and sweet.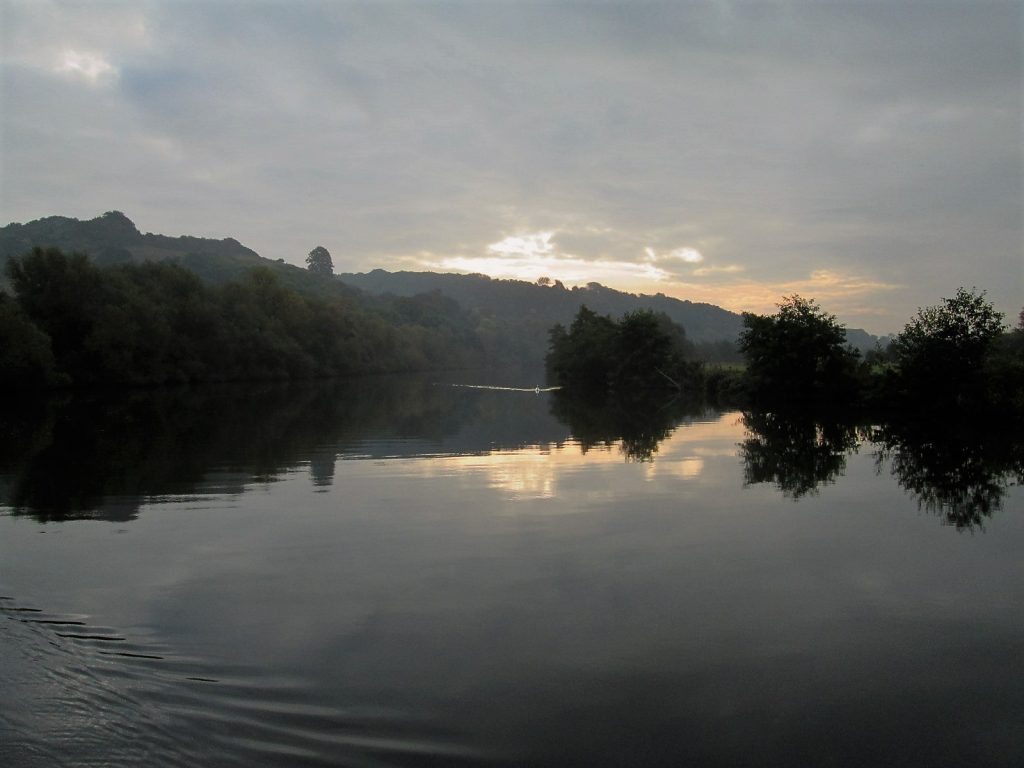 Day 42 – Map