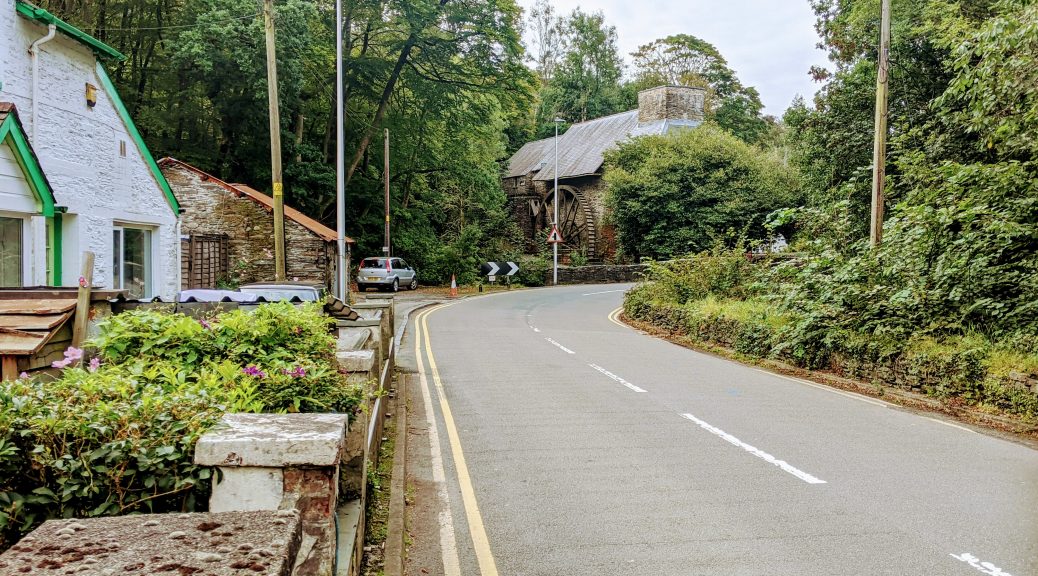 Day #5: Machynlleth to Llechryd
Day #5: Machynlleth to Llechryd
Sort of close to Cardigan.
Day of hills
According to Strava, I've ascended the equivalent of Ben Nevis today, around 4,500ft.
It certainly felt like that. Heavy trunk routes, endless traffic, hills and noise were all too apparent in their absence, and that was only in the last 5 miles.
Angry brummie
After that day of tireless effort, what could be better than being greeted by an angry Brummie proprietor, initially a little annoyed because you'd arrived 10 mins before check-in.
Then even more annoyed when questioned about serving times in the restaurant: Not difficult questions, very simple questions.
I wanted to find out the latest time I could come down and order. After a few simple lines of inquiry, he said and I quote, 'Why are you asking me all these questions. I've had enough of this, you're giving me attitude. if you've got a problem, you can look for somewhere else to stay'.
I reminded him that it'd been a confirmed booking on booking.com. I'd get straight on the phone to them and let them know what had happened.
At this point, his attitude changed and things went back to business as usual.
'I've been working all day, and you come in here giving me attitude'. I said 'I've been cycling all day, and I really don't have time for this. I won't be eating in your restaurant. Please give me my keys. I'd like to go to my room and relax'.
I paid the guy, then he went waffling on about how many people had never questioned his restaurant serving times before…
…Simply not worth the energy. Took my keys and panniers and went to my room.
There's always one….
Aberaeron
Stopped for lunch in Aberaeron. A pretty little town, with a small harbor.
The place was packed out with eateries, knick-knack shops, arts and crafts galleries. The eateries seemed good. I didn't check any menu's, but I would have had no problems finding something according to whatever I fancied.
There was fresh local seafood vendor at the end of the pier. Unfortunately, I only saw this after visiting supermarket and getting myself some scotch eggs.
I sat and ate said scotch eggs, drank some lucosade and a had a snickers and another chocolate bar, then took a little nap and a rest for about an hour on the harbor-front.
From then, it was hills all the way until I reached my destination.
Quiz time
Seeing as I have a time to spare, its time for a little quiz….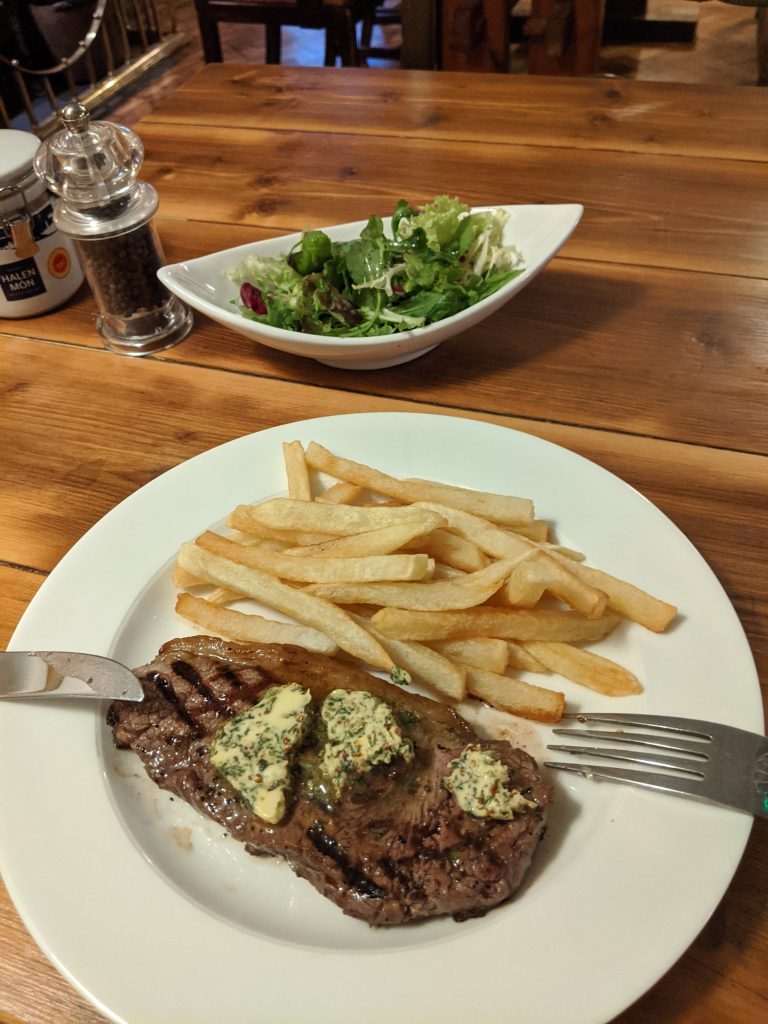 Quiz question 1:
How much did my main course cost, was it….
£8.95
£12.95
£17.95
£23.95
Quiz question 2:
How much was my whole meal [2 pints ale (draft), 1 pint lager (draft), Sirloin steak of Welsh beef, herb butter, chips and salad, Salted chocolate tart, salted caramel ice cream] for 1 person cost?
Was it?
More than £50
Less than £50
Closest answer to the exact price gets a free pint (Wynnstay prices) of lager.
Answers on a self addressed envelope pls. No doubt it will go missing the state of Royal Mail deliveries nowadays.
Alternatively, you can leave a comment in the box below and I will paypal you the price of a pint if you are the first to get both questions correct.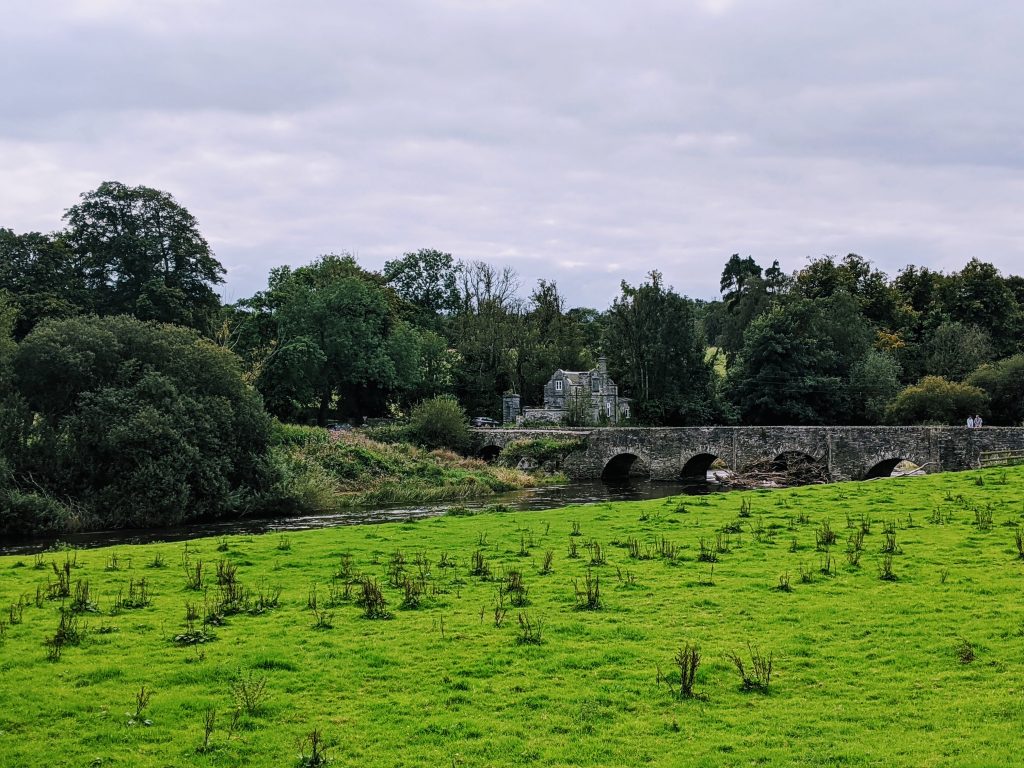 This is a picture of the River Teifi from the village.
Today I'm moving on to the Pembrokeshire coast which is a designated Area of Outstanding Natural Beauty. Let's hope the weather follows suit….