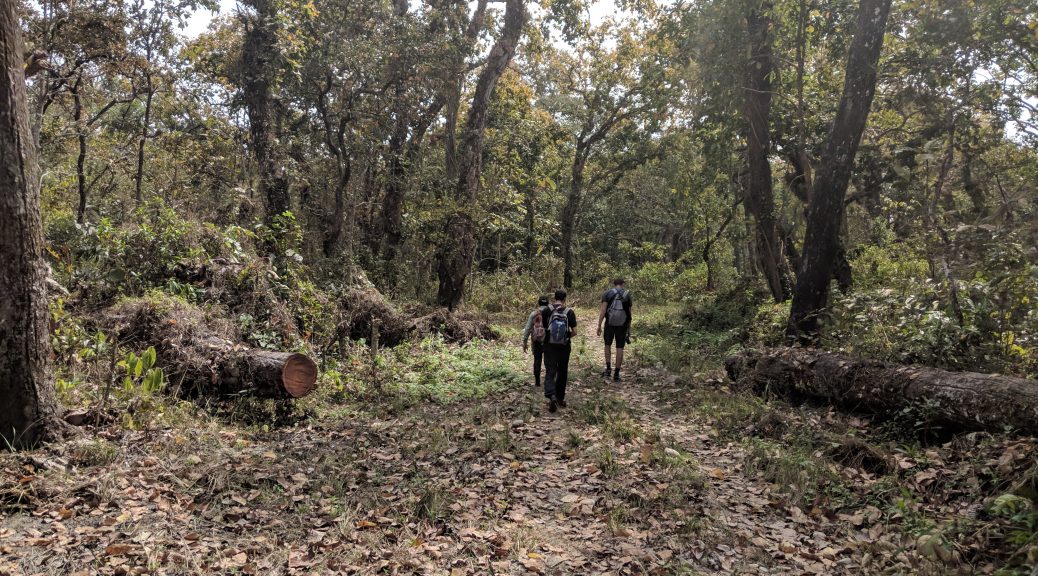 Day 8: Chitwan National Park – Walking tour
Day 8: Chitwan National Park – Walking tour
With two guides; it's not safe enough to walk around on your own.
There's a video below of us nearly being chased by a large jungle beastie which is testament to that.
After yesterday's hotel drama, got settled. Woke by the mosquito's at about 6am. Had to be at the tour centre for 7.
Got some rolls, bread, crisps and water, binoculars and a kit-kat from the shops around the village. Cost about £2.50 in all, (not including the binoculars). Waited around a bit for the two other tourists, a pair of Ukrainian 'journalists'.
Once they arrived, we all set off on our merry journey.
Chitwan National Park – Canoe Trip
The first hour of this journey is spent on the canoe, drifting down the Rapti river and observing the various wildlife that cared to present itself.
I was one of the few people to bring binoculars, and I felt kind of smug about this. Also, they give you a much better view of what you're looking at.
The temptation to get the camera out is much less, making it that little bit more enjoyable and relaxing.
There are many birds and ducks, although I suspect not as many as there were in the past. Still, they were out there.
Egrets, Kingfishers, Starlings, Miner birds, Storks etc. Couple of swifts and martins, although, I get the impression, not as many in the past.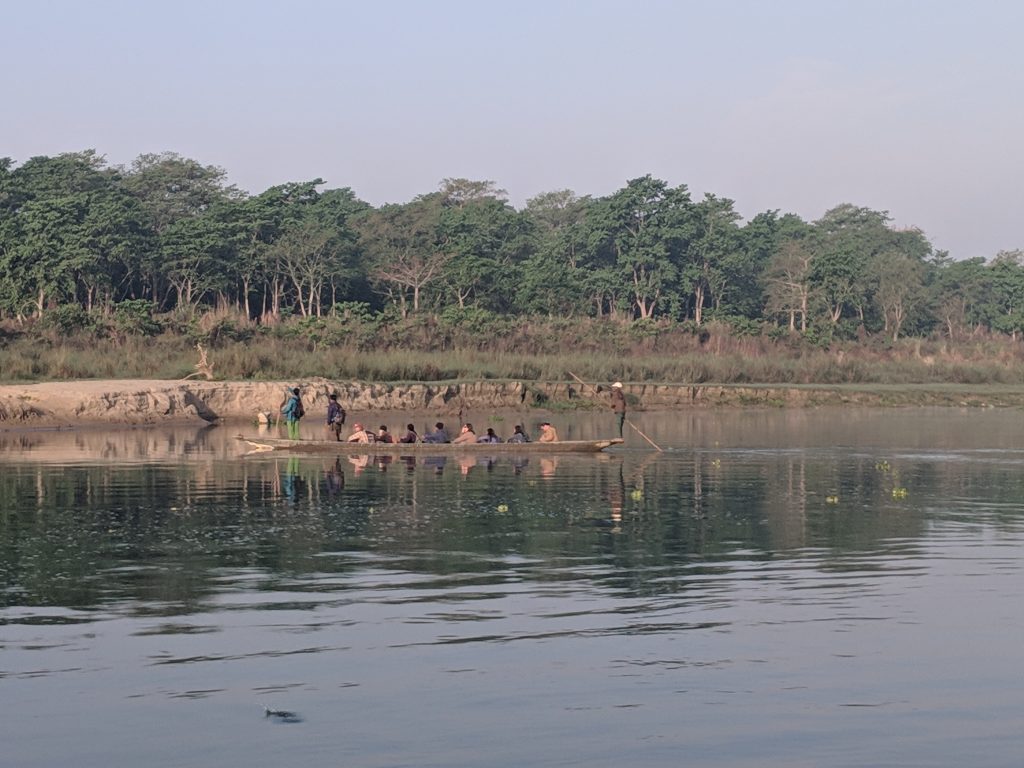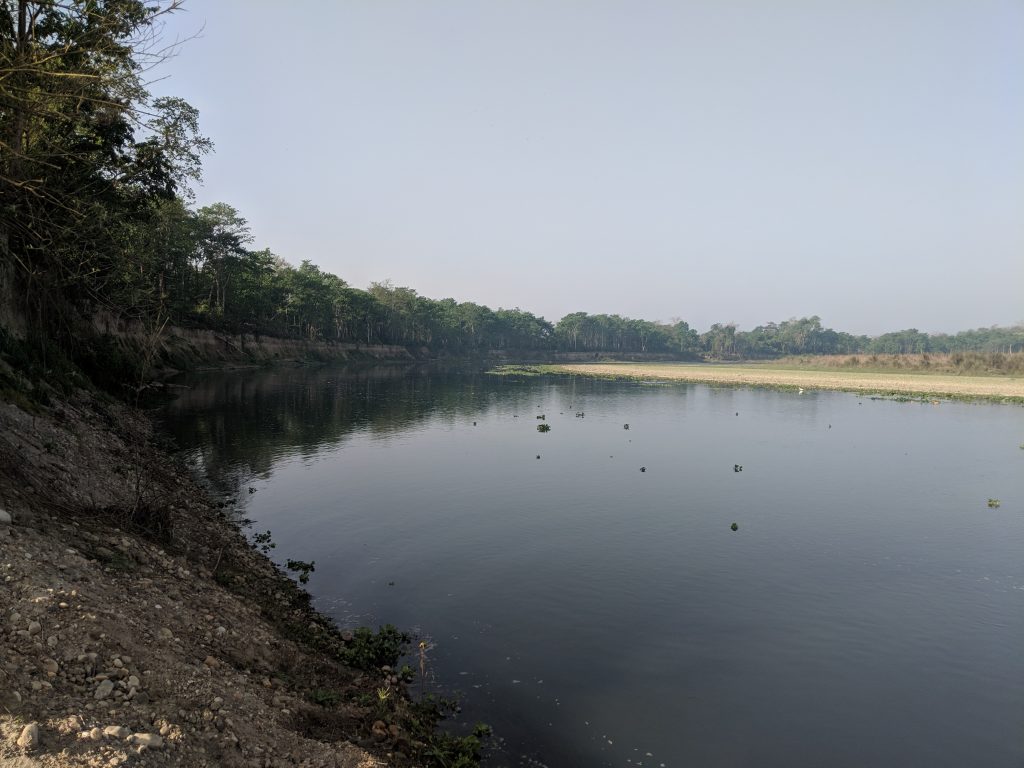 The last picture is our disembarkation spot.
From here we began our tour on foot, after a short safety talk by the guides.
Chitwan National Park – Walking Tour
Safety:
Rhino's: They can here and smell fine, but what it comes to eyesight, this isn't their strongest card. Nor are they the most agile of creatures, they have trouble changing direction at speed. It goes without saying, they can't climb trees. Bearing this is mind, it's possible to develop a number of stratagem in the event of a Rhino charge dependent on your circumstances.
Elephants: Not so much charging as the Rhino, but much more dangerous. Best just to run.
Sloth Bears: Apparently can be nasty buggers, with cubs, these may give chase. The technique here being to stare them down, wave your sticks and count on your joint force against the potential aggressor.
Tigers: Rarely seen, like the bear, the best plan is to face them down, get your sticks out and count on your numbers.
Crocs: Not much advice on these. Don't get in the water! Usually, they slide off the bank when they see you coming.
After our little talk, we began our long walk. And it was a long walk, at a fast pace, depending on what guide was leading.
Most of the time it was fast.
Because it's the end of the 'dry season', many of the animals are lingering around the areas that give them shelter from the sun or access to water.
Shelter from the sun is more in the forest areas, up in the foothills at the centre of the park, so we focussed on watering spots, tributaries and a few spotting towers.
Most of the day was spent at these kind of spots, or transiting between them.
By the end of the day, we had spotted:
3 Rhino
3 Saltwater Crocodiles
1 Sloth Bear
Water buffalo
That was in a walk of roughly 20km for 7-8 hours.
Here's the fully grown male Rhino. About 3.5 tonnes.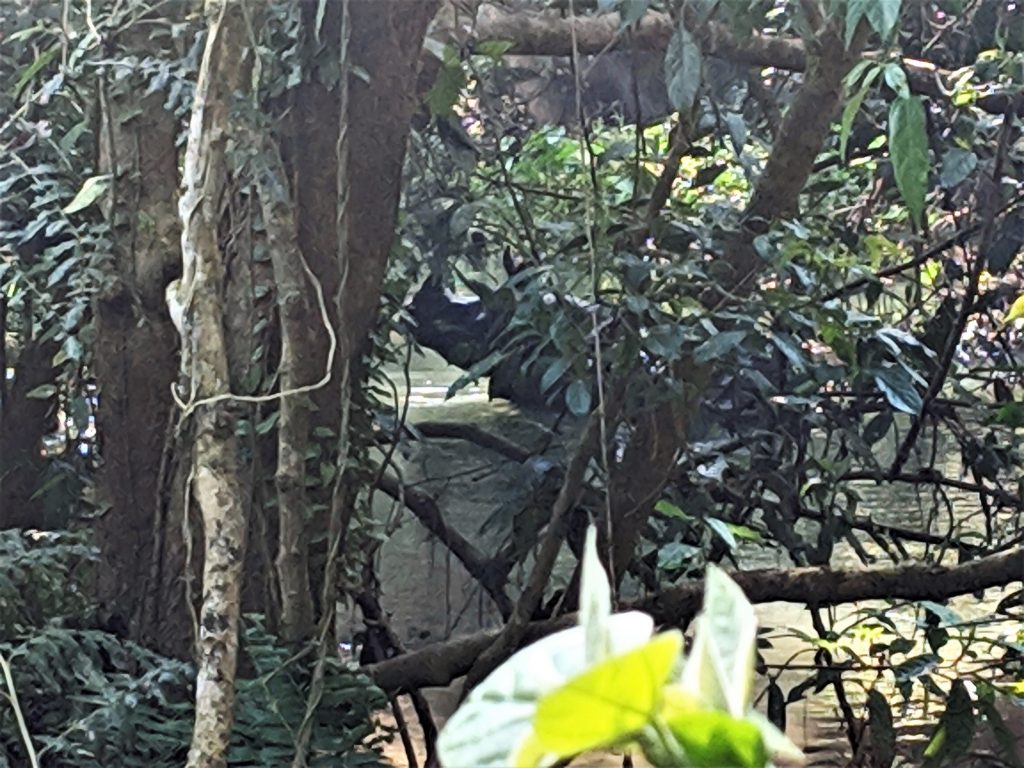 Here's the rest of the photos from Chitwan National Park walking tour.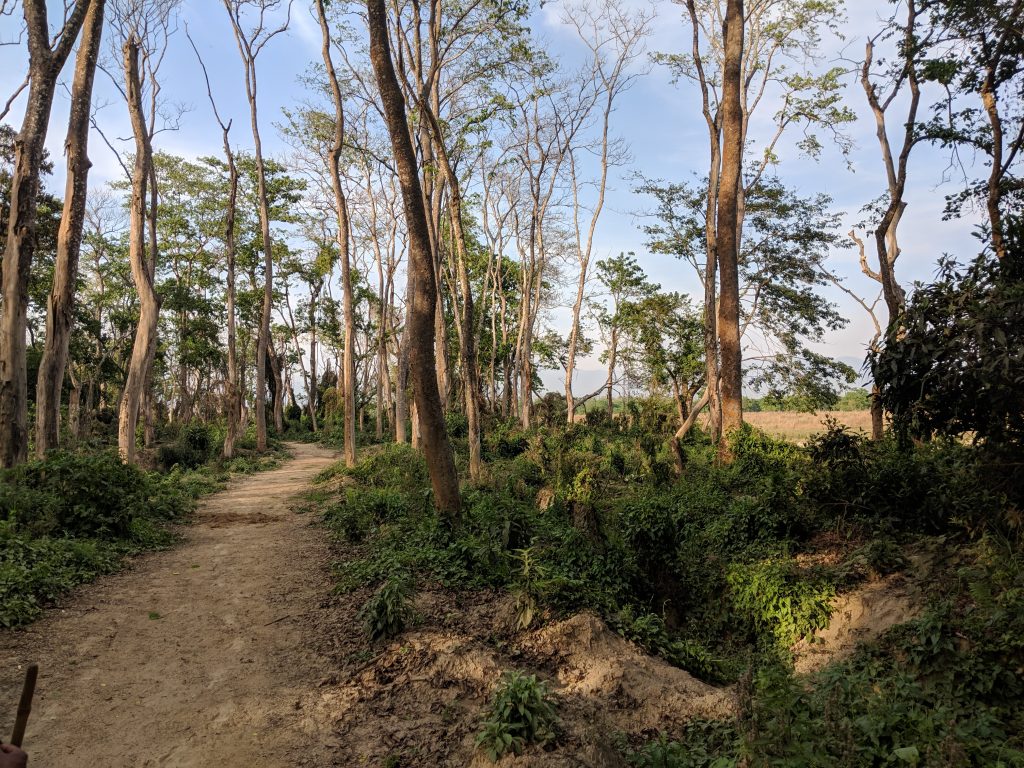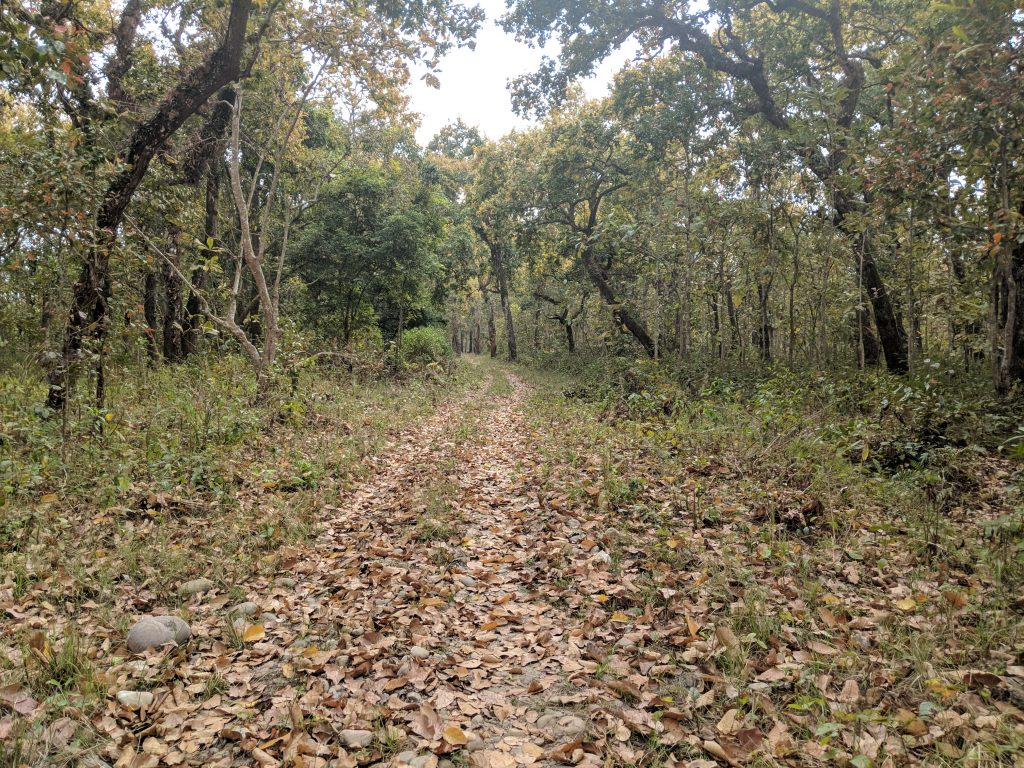 We were mostly walking on these, animal transit tracks in between the trees.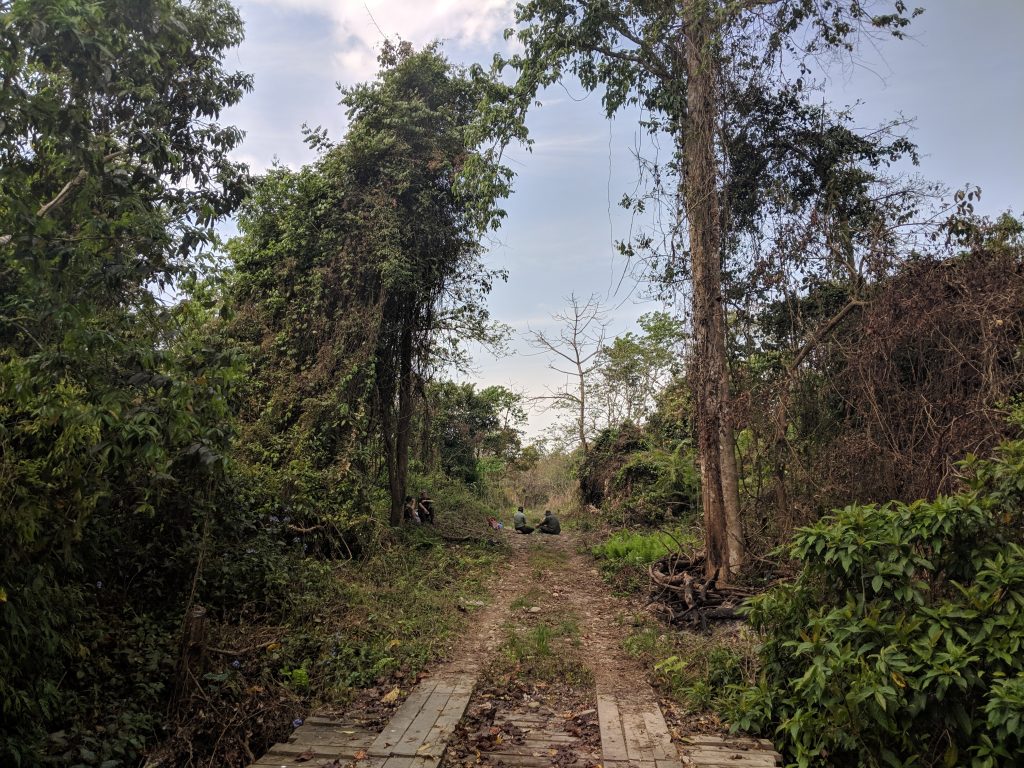 If you pay for Jeep Safari, they take you greater distances at a quicker speed. Jeeps are noisy, and sometimes the tourists on them are too, but you can still see stuff. This is a spot where the jeeps stop and animals can be seen to cross the tracks.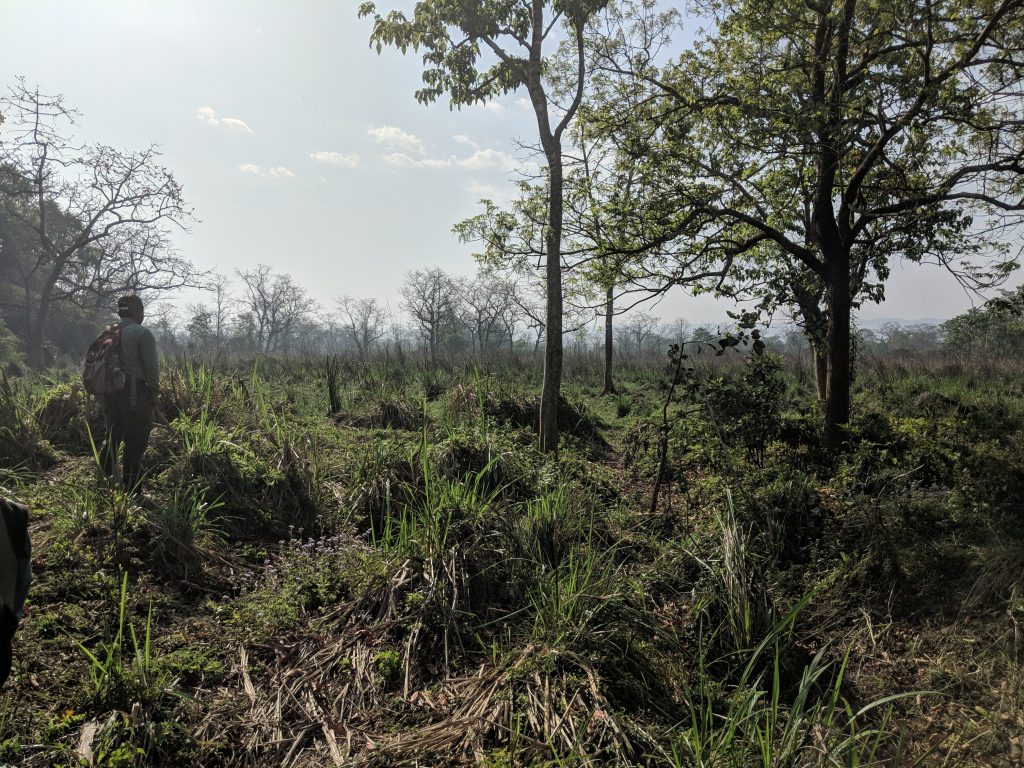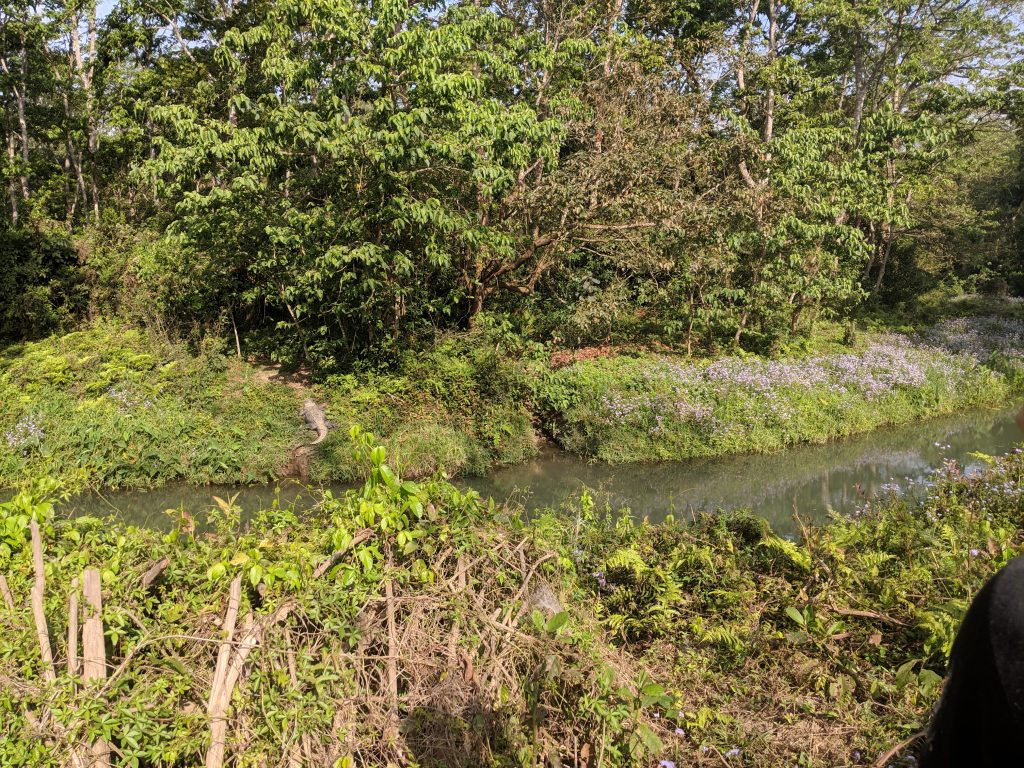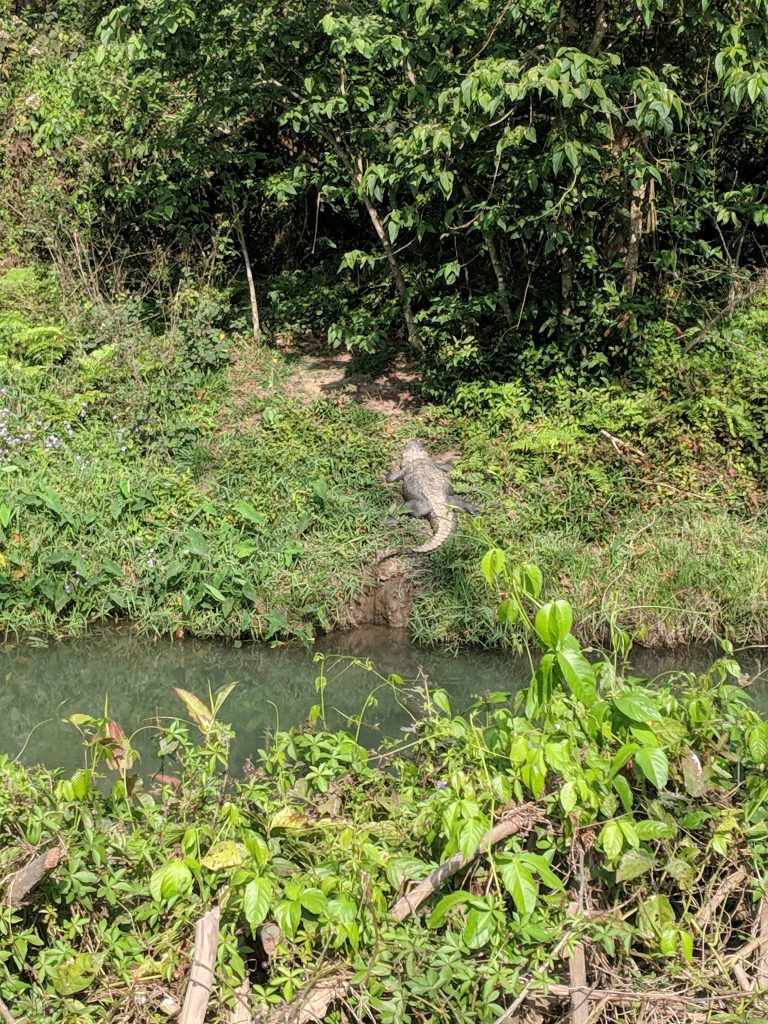 After
The tour, had a beer. Felt tired.
Took a meal at the friends café.
Momo and buttered chicken masala.
Not bad came to about £8 with a bottle of 'Sol'.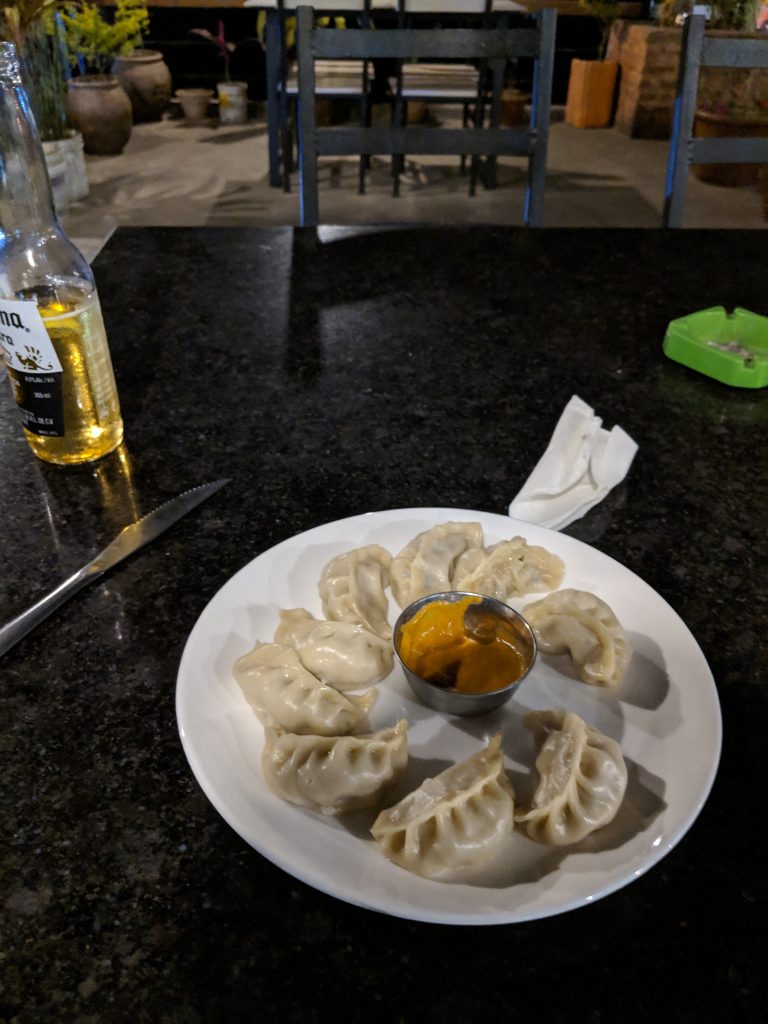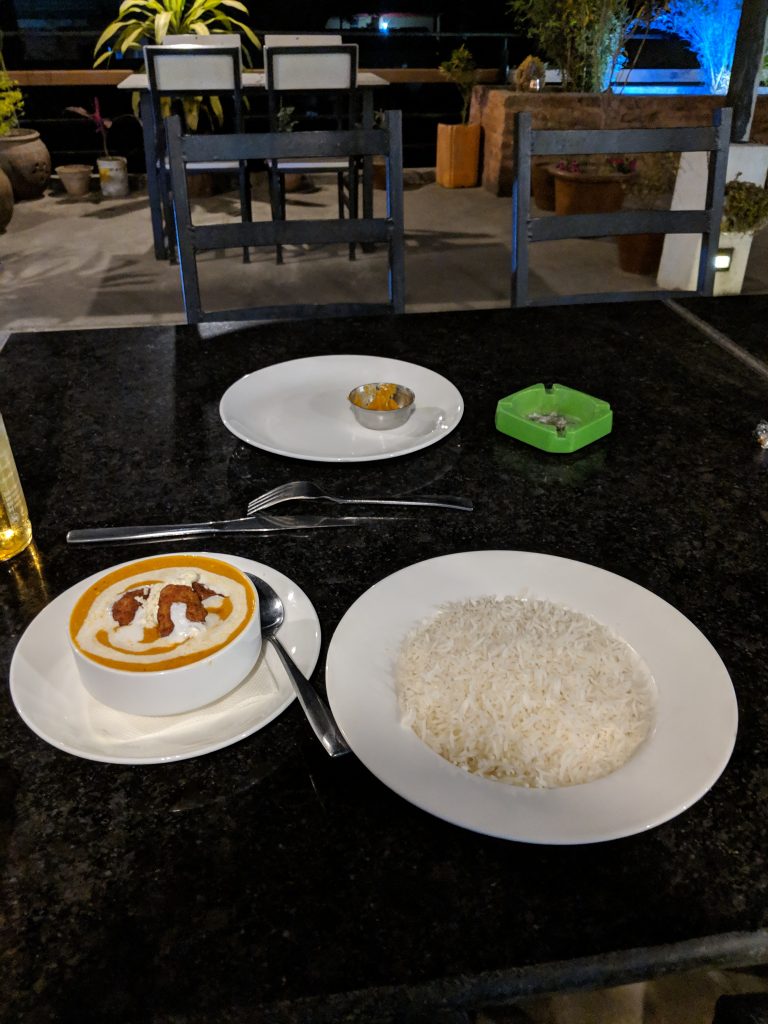 Bought a cheap bottle of local wine. Listened to some music and went to bed.