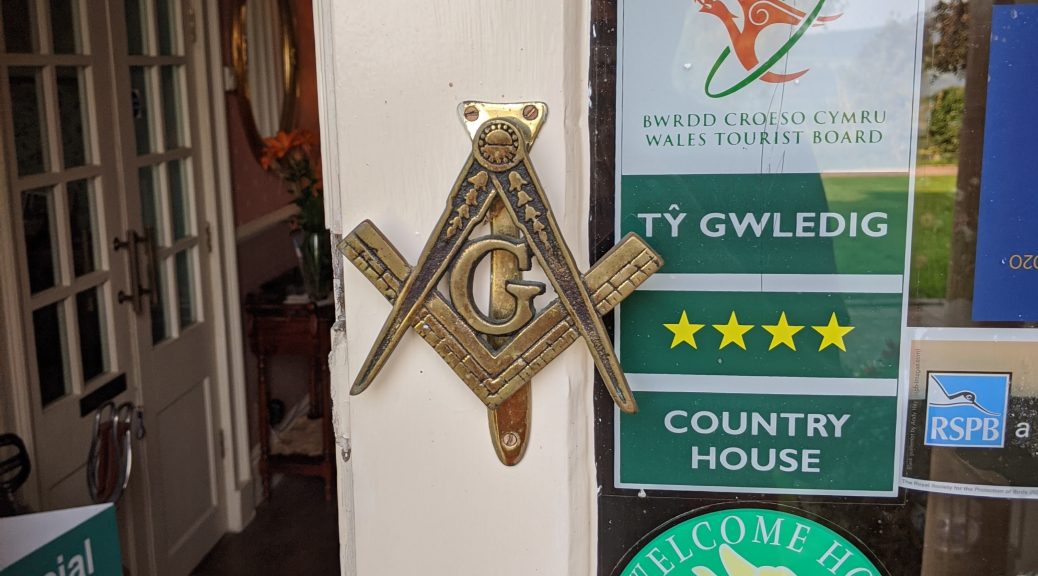 Day #9: Builth Wells to Montgomery
Day #9: Builth Wells to Montgomery
And the Montgomery canal. Which I travelled along for a period.
No boats on it…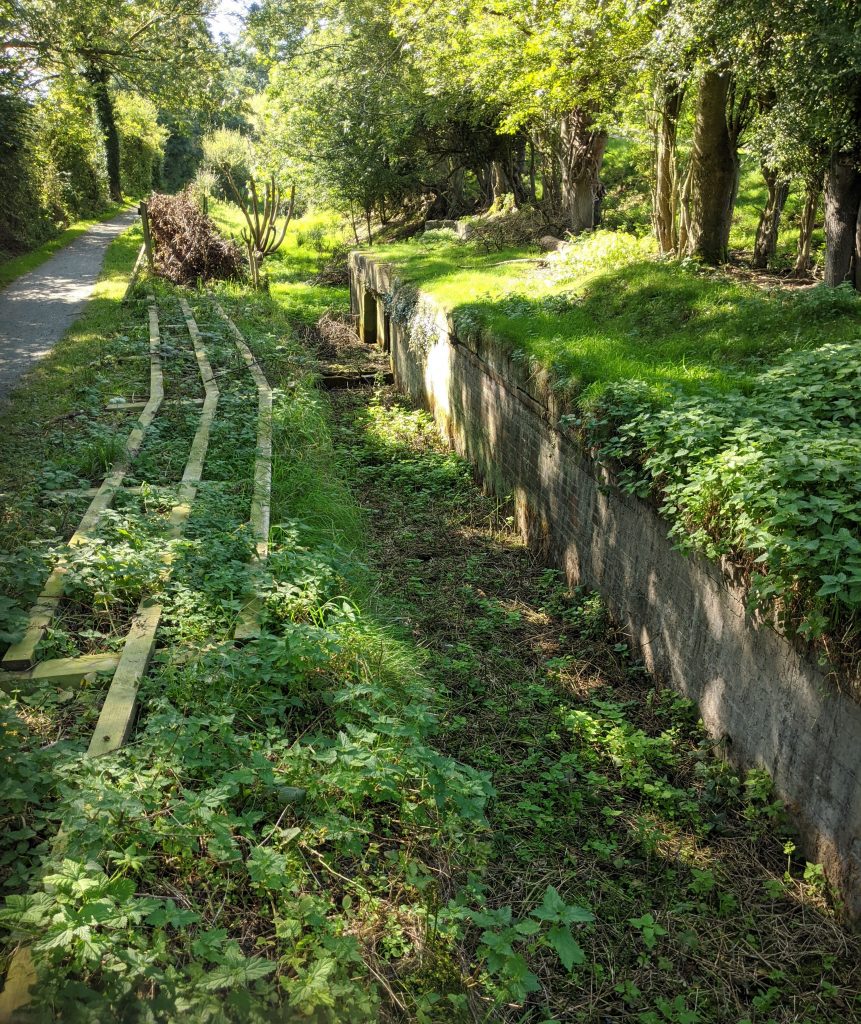 This empty lock is the upper reaches of the canal about 2 miles outside of Newtown.
As you travel further down, it gradually starts filling with water until you reach the first working lock outside of Aberbechan.
It's maintained by the Canal and River Trust pretty much as soon as it starts filling up with water.
Weather
Was much warmer today. Some places in the UK hit 30 +.
The day started very cloudy in Builth Wells, cold and overcast. Which is fine. Slowly, the sun burnt the cloud down, just leaving some resting in the valleys.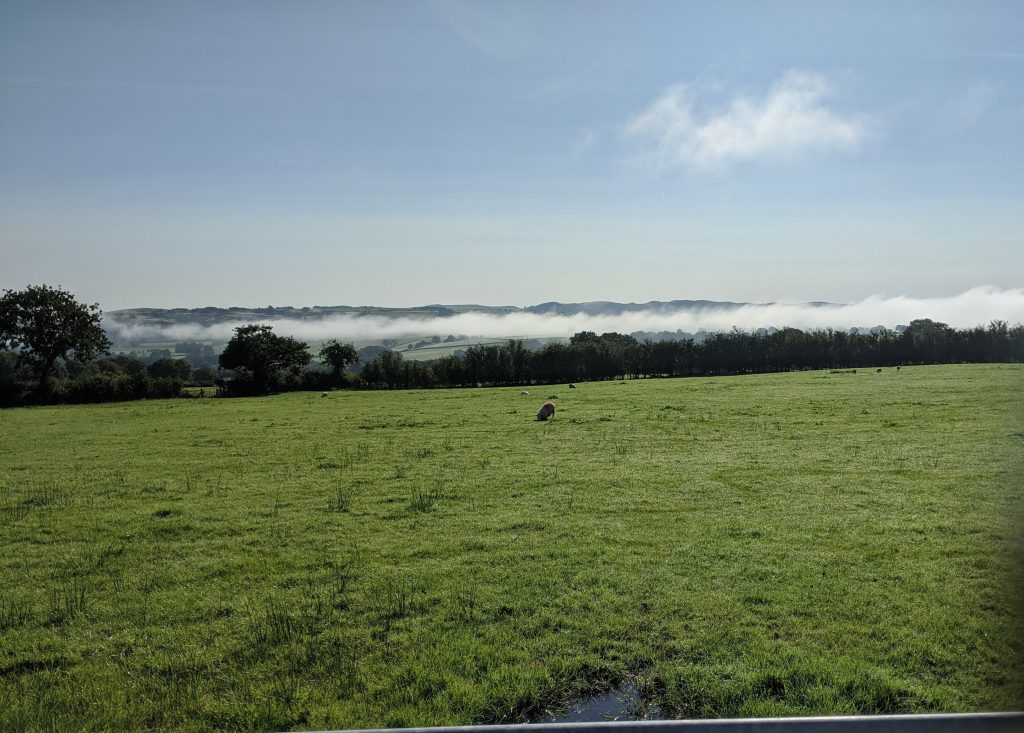 This was taken about 10am.
Things got hotter from then on in…
Severn valley
It was one long ascent to a peak of around 1,100ft just outside Newtown, then a drop with 6 miles into Newtown and the Severn Valley.
Newtown had this nice church, perhaps the best church I've seen since being in Wales.
They're not big on their churches these Welsh. Most tend to be small, understated affairs. This one has done quite well.
Newtown
Had some lunch in Newtown. Tesco meal deal and ate it in the park.
From here on in cycled down a combination of the Severn Valley Way, and the Montgomery Canal towpath until I reached Montgomery.
Managed to stay in the shade for most of the journey, which was a nice touch.
Accommodation at Edderton House
Their Feng Shui consultant appears to have been Aleister Crowley.
Everything arranged in a way so as to give an 'off center' or skewed feel. It's like you look at things, they don't feel right, then you think it's your fault and they look nice really.
They don't. They look weird and out of place.
One of the reviews on Booking.com said the place was haunted.
It's an extreme rarity that I'm ever woken by my dreams, but at this place I woke at 2.33am in a dream I was performing with some Black Lives Matter people on stage, and a jay flew squawking into my face. Like crashed into me. Sat bolt upright.
Got cold chills down my spine for hours after. Strange thoughts interrupted my sleep. The channels on the TV stopped working at around 3.30am, and the screen went blue.
Luckily my phone radio streamed through the internet which provided enough distraction to give me a nights sleep.
I'm someone who needs a little noise, or I don't find it possible to sleep.
I've made a video of the house. Hopefully I'll put it on here, but at the moment, it's not uploading, so for now it will have to wait.
Montgomery
Went for an overpriced meal in Montgomery.
It's more like an English town in design, with that familiar mercantile, tobacco trader layout and feel to it, but on a much smaller scale.