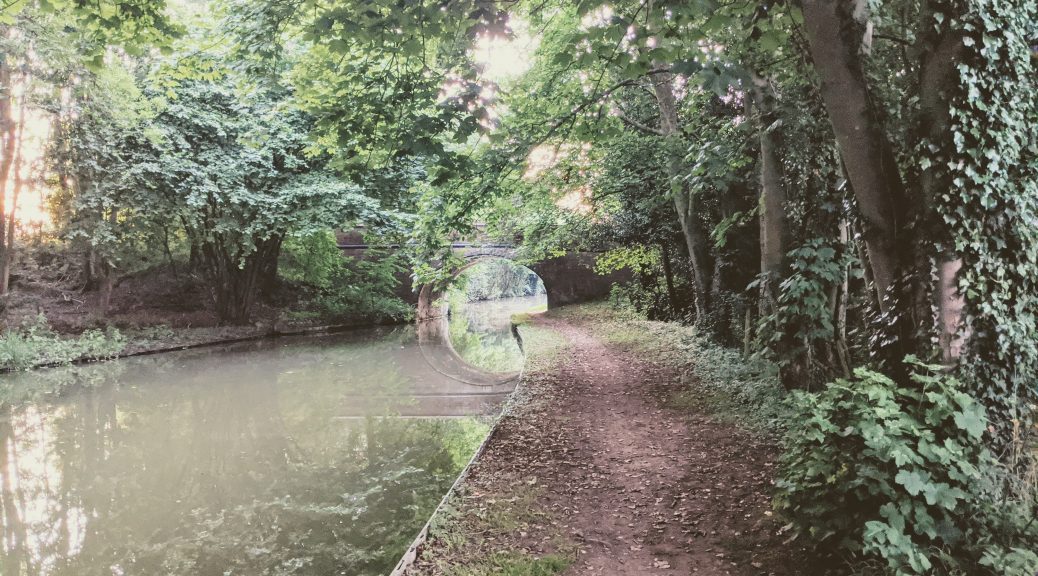 Dodford -> Brockhall
Dodford -> Brockhall
I used to call it 'Muscott', but it's much closer to 'Brockhall' than the deserted village of Muscott.
One of the residents, or I assume it was one of the residents, accosted me whilst walking through the hamlet of Brockhall 2 nights ago.
Brockhall busy body
The road across from Brockhall to Long Buckby is what's known as a 'gated road'. It's a rural kind of road with free roaming cattle and two gates or cattle grids at either end.
This road takes in the lost village of Muscott, skirts across a couple of hill tops, then goes through the hamlet of Brockhall.
Brockhall itself used to be home to a large manor house, Brockhall Hall, which due to lack of an heir, was sold off in 1969 and re-developed over the course of time into a set of self contained flats.
This large manor is set opposite Brockhall Manor, a large and still functioning farm operation, with a few thatched crofters cottages set in between.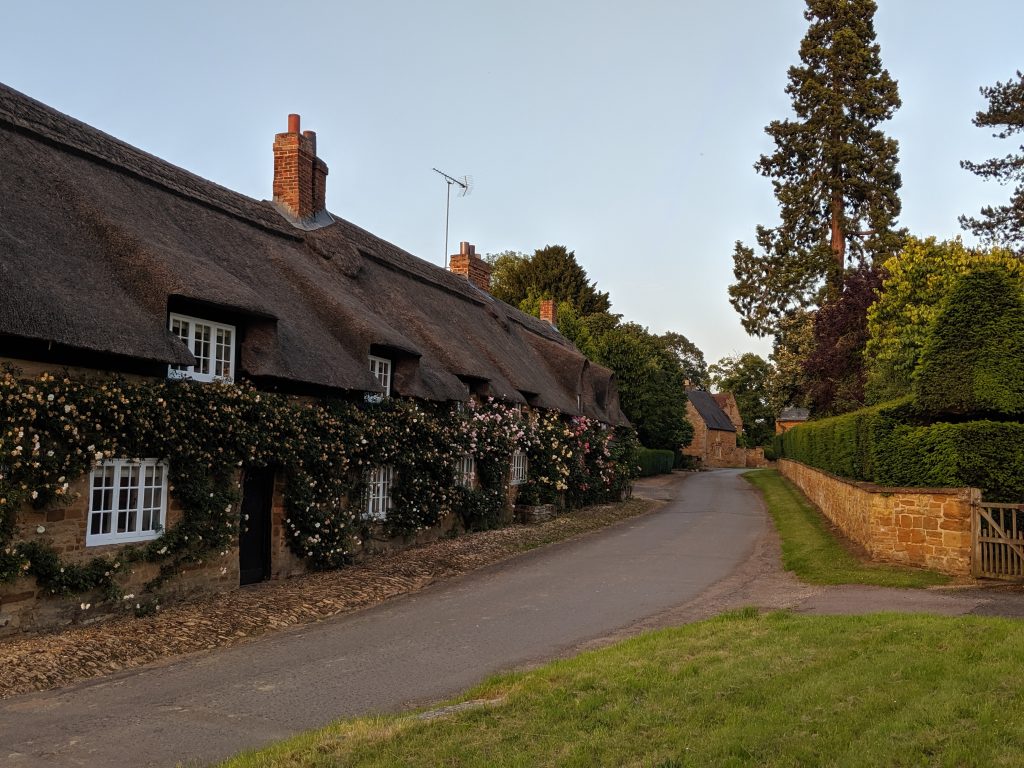 Just prior to these cottages is the gate leading toward Buckby and the canal.
As I was coming through this gate, there was a guy getting out of his Porsche. He was exchanging salutations with one of the residents of these cottages.
It was the first time I'd seen this guy, usually, there's a van parked where his car was.
He went in a gate to the Brockhall Hall which is now flats, I walked past him and on down past the cottages.
When I got to the end of the cottages, I heard this "Hello….. Hello…… Hello……" from behind me. I turned around to see this guy and his dog and large beer belly coming toward obviously trying to attract my attention.
"Where are you coming from?" – he said. "I just walked down the road" I said. "But where did you come from?" He said – "that way", I said pointing along the roadway, and started walking again. "Where are you going now?" I turned around to gauge and address this guy more fully… "Who do you think you are asking me all these questions?".
"We've heard 'noises' in one of the houses" he says. I says "People live the houses. Maybe it's one of the residents". "No, it's one empty house being renovated. We heard noises like someone looking around. We were thinking about calling the police".
I said "If there's noises coming from one of the houses, I suggest you call the Police. Get them to deal with it". Being a hot summer night, it's not unusual for things to shift in the heat. It may be animals, anything. Whatever.
"I'm not telling you anything."
"I'm walking down the road, reading my phone".
"Bye".
This has happened before in the past. In Welton, someone tried to stop me riding my push-bike down a bridleway, told me it was a private road.
I asked one of the other boaters in Yelvertoft and he said they were a right dodgy family. Checked the internet and discovered it was a criminal offense preventing travel down a public highway.
I suspect this guy was just making this 'noises' story up. When I approached, he wasn't talking to his neighbor about it. They were talking about the weather.
Seems like the sort of authoritarian busybody diatribe power-play opener to tell you some old bullshit about how you shouldn't be down this road, local criminal activity, I'd be happier if you etc, etc. Whatever he wanted basically.
Suspend your disbelieve eh.
It's remarkable how objectionable it is to be questioned by a random stranger.
With that, I walked on. Not seen him or his car since.
I suspect he's someone very important. At least in his own mind…
Brockhall Lane
Here's some pictures from where I'm located at the moment, I believe it's called Brockhall Lane, although it's not named on Google maps.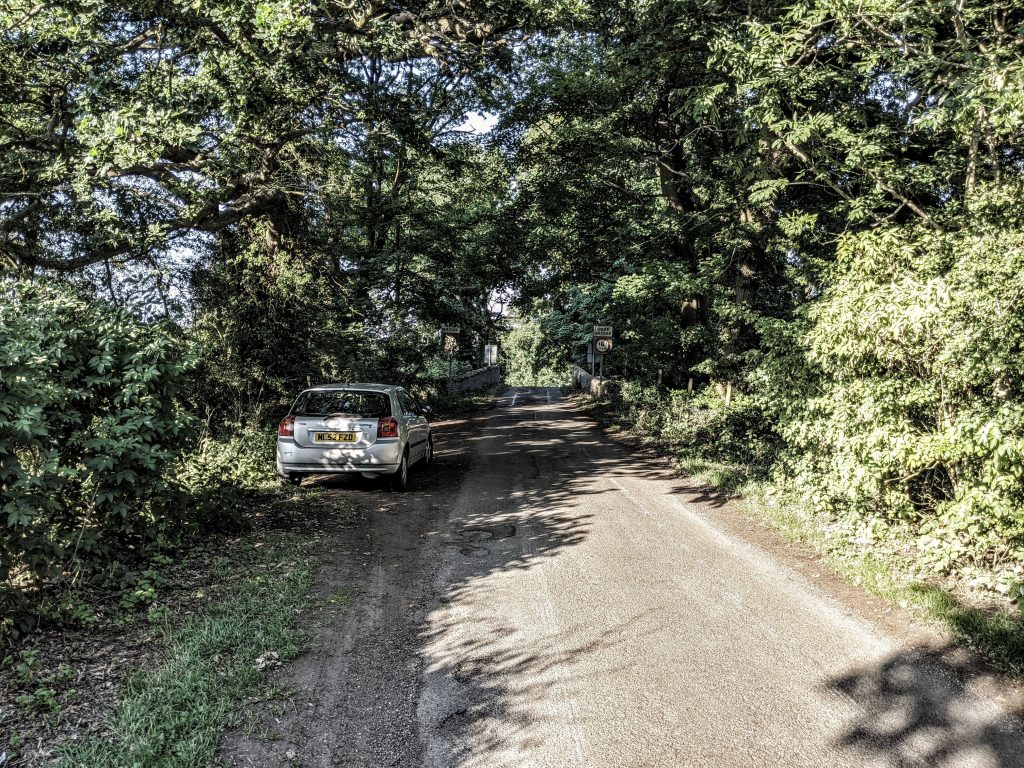 On the walk down toward Whilton, this bridge is about 200 yards away from the motorway. It's mega noisy. But it looks good.
Whilton Locks and Braunston Locks
Soon, I will be heading through these sets of locks to moor up in Braunston and continue my journeys up there.
I have recruited some crew members for the day, who I will feed and provide with beverages as they assist me with locking which will take the best part of a day.
It means I will have to move next weekend, but remain on this side of the locks. Mooring up the woods. Close to the bridge pictured above.
Till then bye z bye.