After 4 days on the job I am moving on.
La Fortuna at first seemed like Pucon, Chile.
It has a volcano steaming and spewing lava in the background. I have a picture of the Volcano here.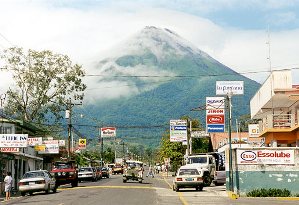 Which makes an interesting backdrop for the village which is mostly covered with volcanic dust, which you have to watch you don't get in your coffee if you sit outside.