Oak Hill – Dun Aqueduct
Oak Hill – Dun Aqueduct
Just at the other side of the canal, the River Dun winds it's way through the valley, separating the canal from the railway.
I dropped some fish in there the other day.
It's a chalk/gravel stream with a small indigenous population of brown trout.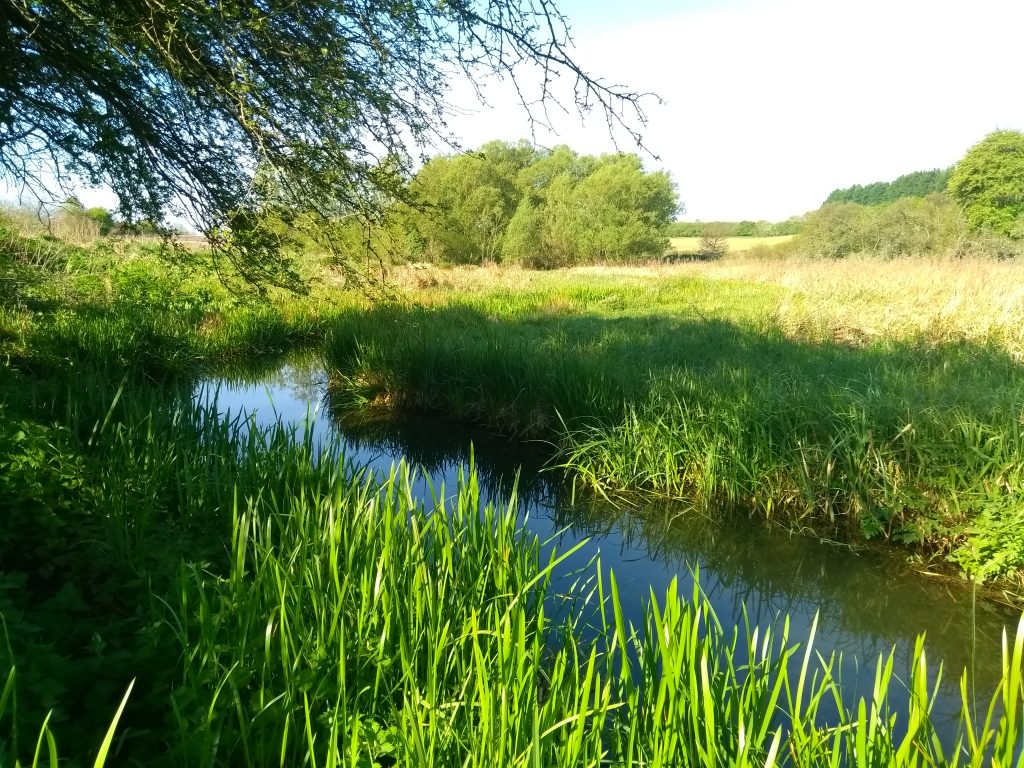 You can see, it's quite deep and it's registered as one of the UK's gravel streams of which there are 210 chalk world, and 160 of those are in England.
According to this factsheet, it reaches 6ft down-stream after the aqueduct. A lot of it is not accessible because it runs through private land.
It's very pretty and fresh looking.
Here's a view of it as it passes through the aqueduct.
This is perhaps 10ft from my window.
I threw some roach in here the other day, it's perhaps about 4ft deep down there. They have plenty of opportunity to swim around and there's no shortage of food.