Rijeka Crnojevica – Montenegro
Rijeka Crnojevica – Montenegro
This village is advertised by guidebooks to be the best thing since sliced bread.
Do not expect sliced bread or a village. This is a hamlet with no shops, no commerce and no reason to visit.
I visited twice, once last night on the way to Podgorica, and again today on the way back.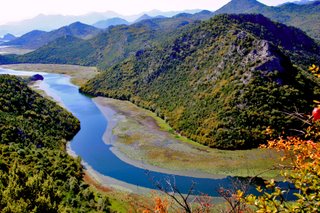 Rijeka Crnojevica
KML:
lat – 42.36369 lon – 19.06059