Day 26/27: Pokhara and Besi Sahar
Pokhara you will be familiar with, if you've been reading the blog.
Besi Sahara less so. Besi Sahar is the gateway to the Annupurna Circuit Trek.
Having failed on my Annapurna Base Camp mission, I decided to return to base, get a couple more bits of kit, and attempt the similarly difficult, Annapurna Circuit Trek.
Annapurna Circuit Trek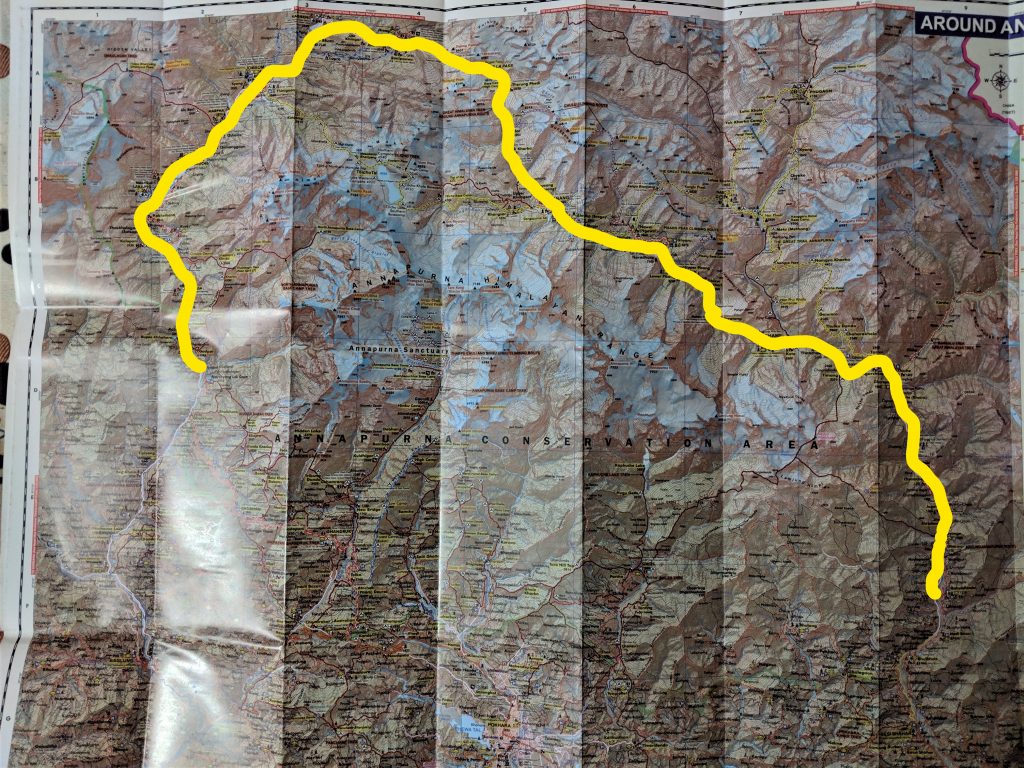 It's a much longer trek. If you look closely at the map, you may be able to recognise some of my previous destinations in the centre bit.
I've got 16 days before I go back home. …