Day 25: Ghorepani -> Ullari
Day 25: Ghorepani -> Ullari
Guy in the hotel tells me 'all down-hill'.
What relieving words to hear!
True as well. Apart from a few river valleys, it was all downhill.
Poon Hill
Very cloudy in the morning.
Didn't bother with it. Some people come specifically for this, but I've seen enough.
I can't believe the views of Annapurna and 'Fish Tail' mountain can be beaten by the ones I got from my hotel in Chhomrong.
As for the panorama, it was covered in cloud.
Had some breakfast at around 7, and hit the trail.
Easy mode.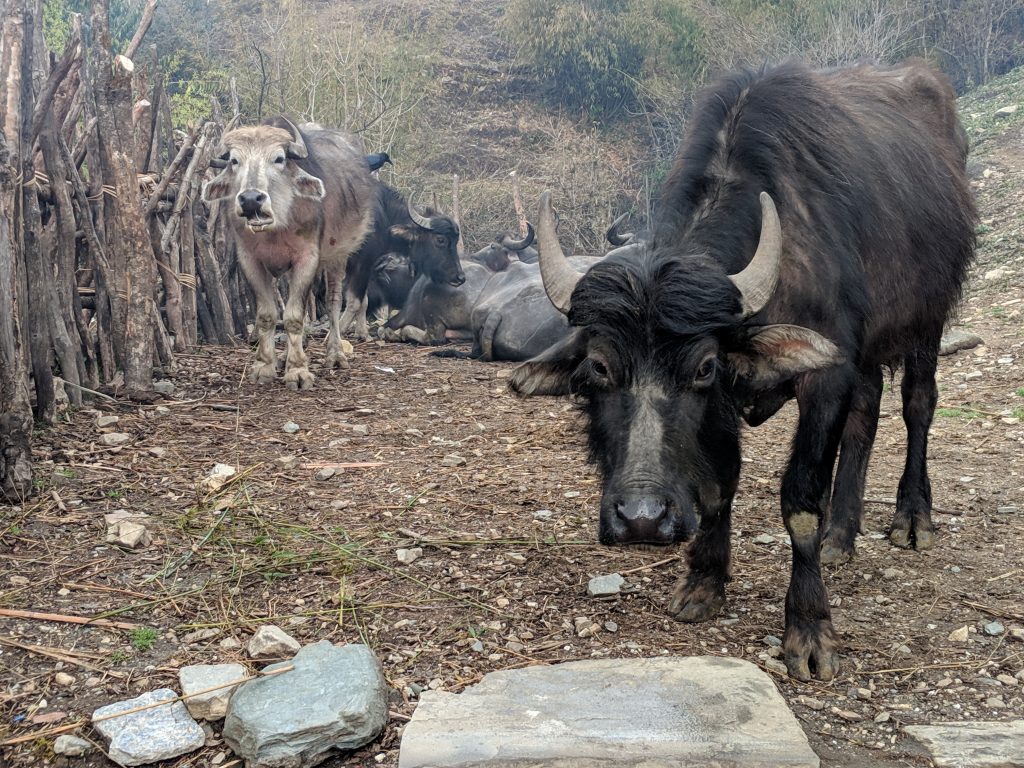 Ullari
Is where the 'track' starts again.
Limited access. 4WD only.
Met one of the Israeli girls I was on the bus with, by chance, and we hung around swopped some stories etc.
She was training to be a doctor and, like many other visitors to Nepal, had come out to Nepal to do some meditative training. V-Life or V-Power or something like that. Involved not speaking for 5 days, just attending meditative training, meditating, eating and sleeping. Feeling the energy within.
She said it was weird talking to people again after 5 days, and using the training to separate their energy from her own.
Sounded a lot like 'mindfulness'.
Spent about 3 hours in Taxi's and 4WD's to get back to Pokhara, which is where I am now.
OYO Courtyard
Staying about a 4min walk from Lakeside.
Had a nice Chicken Biriyani, 1 beer, a cigarette, watched Game of Thrones, went to bed and had a very restful night's sleep.