Taizhou Bi-lingual School
Taizhou Bi-lingual School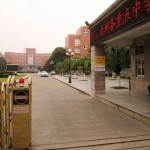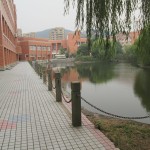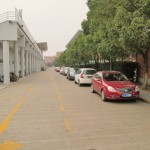 Taizhou Bi-lingual School
So here's some pictures from the new school…
I'm trying to get one of the teachers to give me a tour of the full campus. At the moment, I've only seen the lower school. Most of the pictures are from the middle school, where the sports hall, stadium, sports ground and the rest of facilities are.
No-one has given me a tour yet, although it was promised.
The teachers
The school seems fine. The teachers are a little shitty. One of the British guys phoned me on Friday to ask me if I "was on medication", I simply refused to answer.
Today, the foreign teacher coordinator Flora, wouldn't say hello to me.
So I've been made to feel welcome. Maybe I won't be here too long.
Related articles