Day 19 – Aberdeen to Dundee
Day 19 – Aberdeen to Dundee
Hard day. As expected.
Wasn't helped by the fact I went out in Aberdeen and didn't turn in until around 1am.
Up and out by 9 and it was raining.
Have a slight knee injury from the other day when I tried to ride over one of the speed styles on route 1.
Speed styles
Are put in when the cycle route meets a road or a junction.
It consists of a U shape then an l which the U is shaped around. The l is very low sometimes, and you can ride over it and straight through the speed style.
In this particular case, it was peddle height, so I wound both pedals mid height and went though slowly without putting my legs down.
Just as I was exiting, over-balanced. It didn't cause a problem at the time, but it placed a slight strain on the muscle in my leg.
For this reason, I've been riding relatively slowly.
Aberdeen to Dundee
I'm in Dundee now.
Had a nice Chinese and a bottle of beer. It was a nice ride, especially into Dundee, where cycle route 1 goes through MOD Dundee and a load of golf courses to emerge in Abroath with the view below.
I have to get to Edinburgh and do some laundry tonight.
I'd like to get underway as soon as possible, so I'm going to keep this short and sweet.
Photos from the day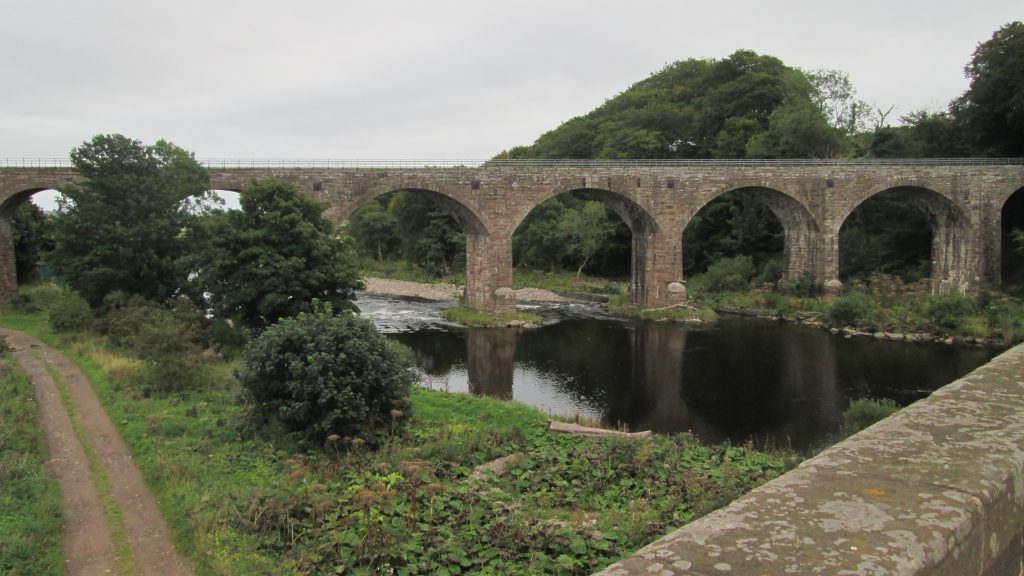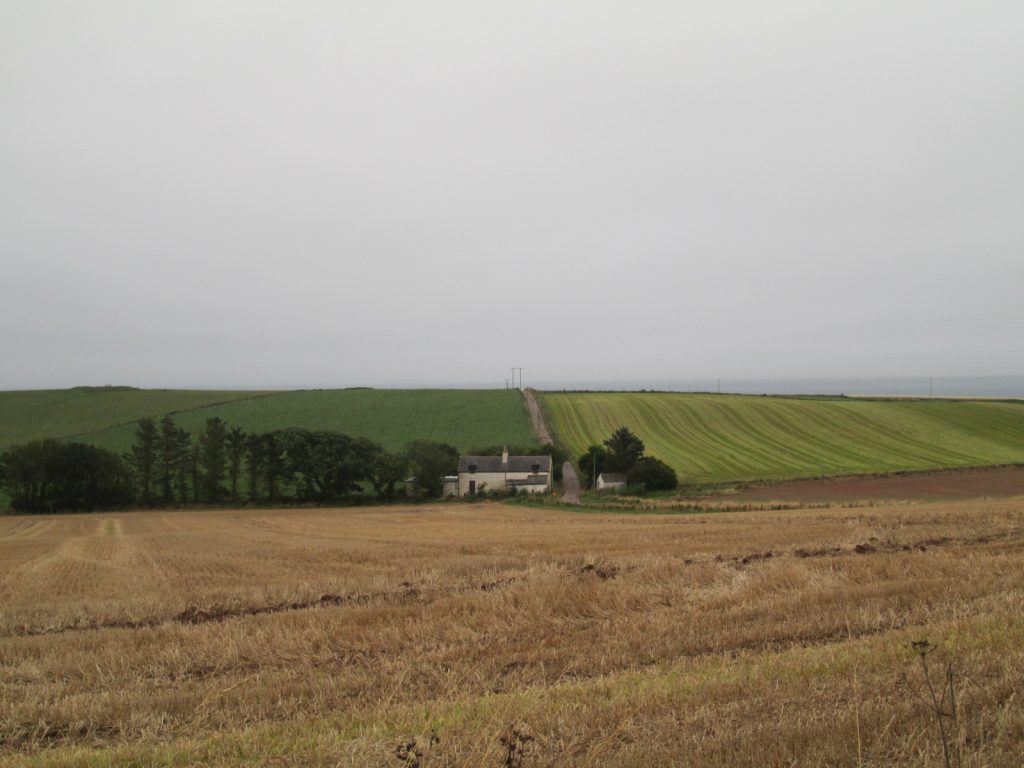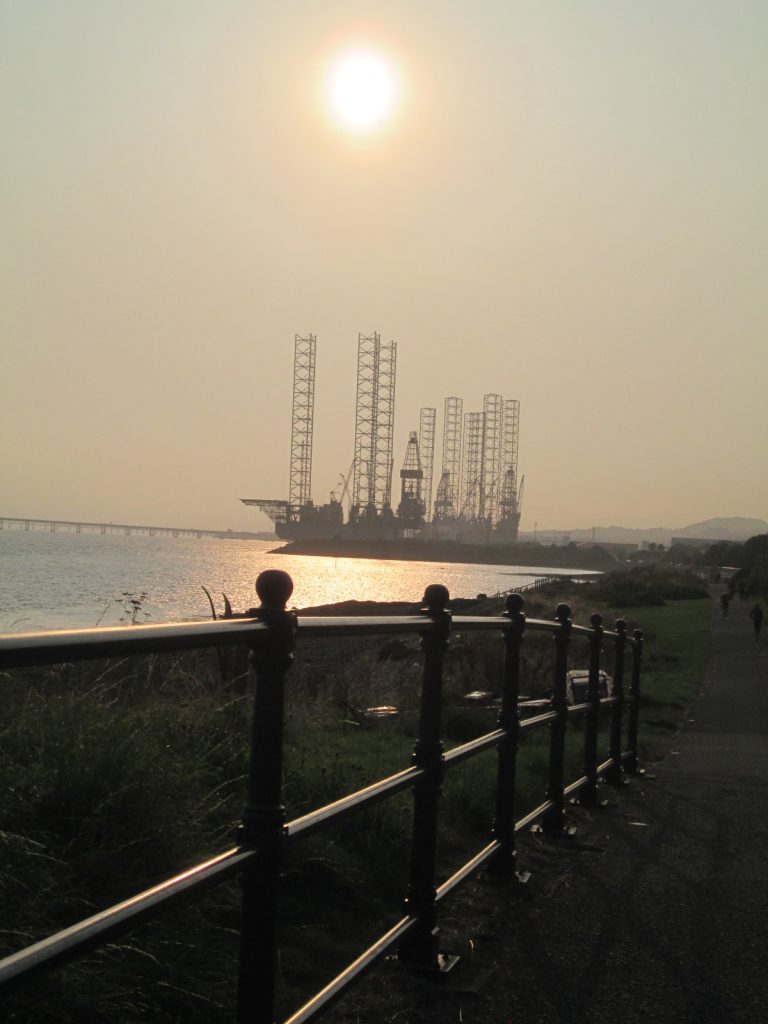 Map – Day 19