Dodford -> Whilton
Dodford -> Whilton
Skipping Muscott, made my way to Whilton, a short distance away from the marina.
As always, I've tried to moor in the sun.
I like to wake up in the morning and see as much sunshine as possible.
Same goes throughout the day.
As well as that, it keeps the solar charging 🙂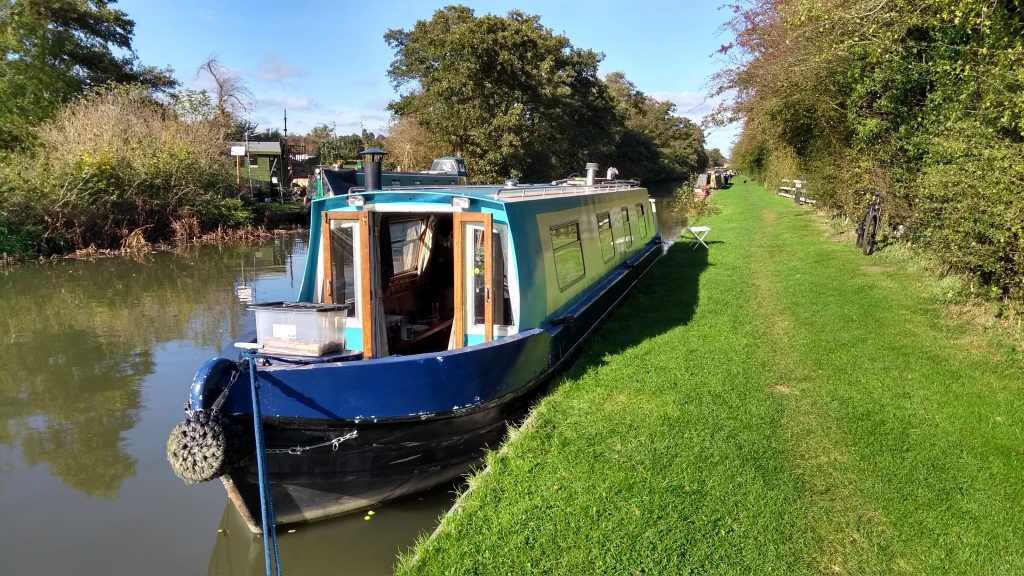 This is one of first pictures with my new phone.
As you can see, I've painted the front doors.
It looks a lot better.
Winter moorings
At this time of the year, some continuous cruisers move on to more permanent 'winter moorings' provided by the CRT for the winter months.
They're not free. They're not even great value.
They do mean you don't have to negotiate muddy towpaths searching for mobile phone signals in the dead of winter.
For this winter, I'm moored in Braunston.
[map][/map]
It's got a post office, a shop, a chippy and a few pubs.
I don't have to travel to the elsan, (to empty the toilet), and other boater facilities, such as water and refuse disposal.
There's a Midland Chandlers in town which stocks overpriced coal.
No doubt I'll be dropping in there throughout the course of my stay.
Whilton -> Braunston
This is a 7 mile journey through 12 locks. I'm going to be making the journey on Sunday, with a little help.