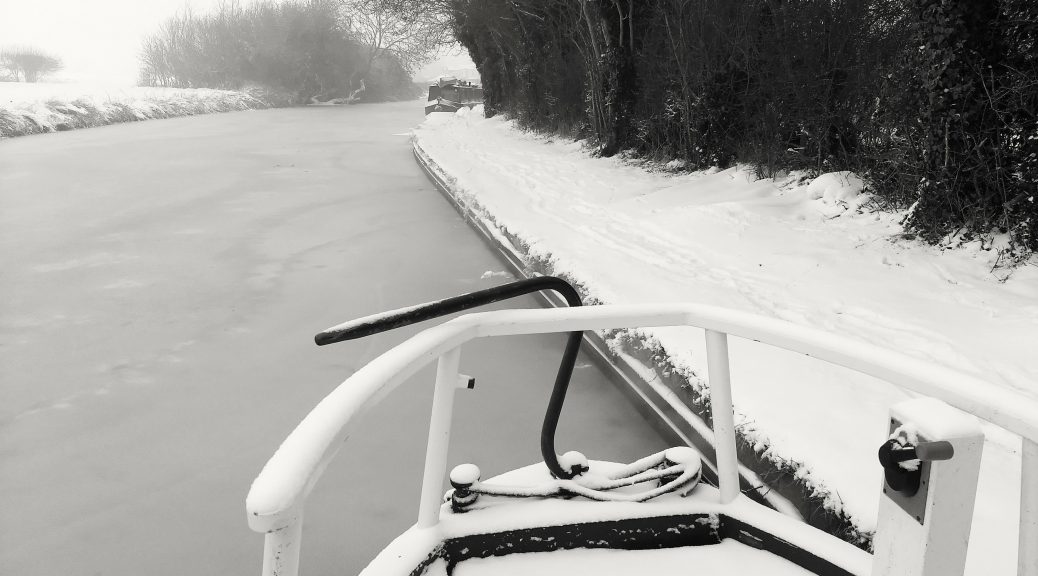 Gayton Marina
Gayton Marina
Due to adverse weather conditions, expected, I'm moving away from the Continuous Cruising this winter, onto the Marina.
It's the first time for years… The last place I moored at was Barton-under-Needwood over three years ago, when I was fairly new to boating.
Barton Turns Marina
Was where I used to live.
I always got the impression that Burton was full of criminals.
The marina was alright. I went out a couple of times to the bar and had a few meals in the restaurants. I lived there for about three months from May until August maybe.
During that time I had the luxury of free secure parking, free wifi and electric hook-up, plus all the other boat type things that marina's provide like pump-outs and fuel, engineering services, water etc.
This made the initial period on the boat more easy and trouble free, no doubt. Also, there were other boaters on-hand to provide information and advice about the different things that I had no clue about.
That time passed. I got itchy feet shortly after we moved Bonnie down to Stone, (in Staffordshire), to be painted and have hook-up fitted.
Now, I continuous cruise all the time, meaning I have no 'permanent moorings' and have to move the boat every 2 weeks.
Continuous Cruising a narrowboat in the winter
Not unlike the summer. Except it's cold.
The pros and cons of Continuous Cruising in the winter can be laid out as such:
Pro's
Less boats: From autumn to the depth of winter, you're going to experience less boats and passing traffic. Less competition for decent mooring space and less cars and use of boats on the amenities.
Winter mooring rules: From Nov 1st, winter mooring rules apply which means you can remain on visitor moorings and limited stay moorings up to 14 day (unless marked otherwise). This can mean staying closer into towns and villages on 'made-up' towpaths with decent parking for longer periods.
Canal is pretty: When covered in snow.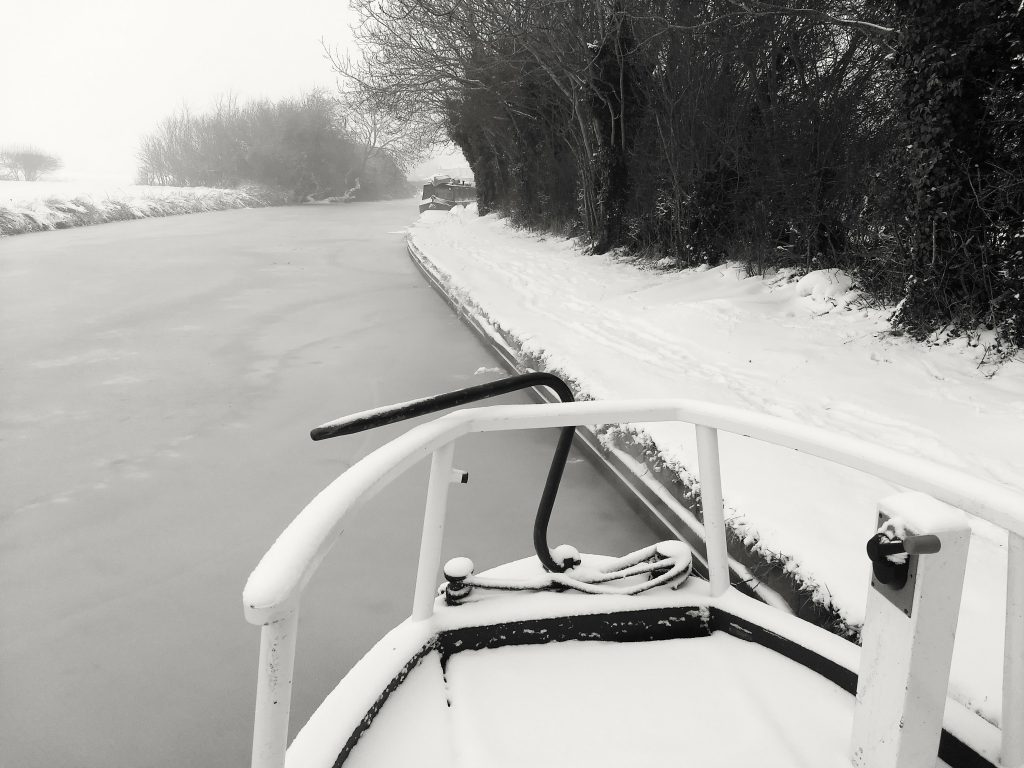 Cons
Potentially dangerous: Depending on the level of cold, you got ice and snow to deal with which at locks can lead to you falling in, quite easily and getting wet or worse. Locking is not recommended.
Uncomfortable: In the depths of the beast from the east, I was located in Nether Heyford. During some nights, I was having to move into the front room next to the fire which I had to feed logs throughout the night just to stay warm. That was -17 or so.
Movement may be restricted: I've been lucky with this in the past. Your movements may be restricted by ice and snow and poor conditions, for which you're going to need a contingency in order to pump out or re-fill your water-tank. The essentials.
Lack of power: All your solar and self generation ceases at around 4pm. No matter how good a day it's been solarwise, unless you've got a battery bank which is larger than the national debt, you're going to need to be generating the extra with fossil fuels. That means you're going to be restricting any luxury useage, (tv.'s/computers), unless you're prepared to be starting your engines into the night. Many boaters don't mind this. I don't like it, nor does my engine.
Problems: Often occur in the winter. Be they weather or mechanical related, when they're most stretched is the time they're most likely to give-up.
Don't like muddy towpaths: Yeah. Not a great fan. Perhaps because I cycle a lot, and muddy towpaths are often impassible in part during the winter. I don't like them. I don't like carry stuff around on them, I don't like getting on and off the boat onto them.
The main reason I don't want to be CCing this year is lack of power.
I like using my computer and I like watching the telly.
Solar, of course, means you can use anything electric pretty much as much as you want up until the clocks go back.
Engine overheat
Now I'm having to start the engine for an hour in the evenings. On the move down here to Gayton Marina, it boiled off, because the tube came off the header tank and the pressurised steam boiled-off into the engine compartment.
This coats everything in condensation. Luckily, I wasn't going fast, and as soon as I noticed steam coming out of the vents, I stopped the engine. It's not good for the engine and cooling system. The BMC 1,800 marine is a sturdy beast, fairly resilient and forgiving, and still runs, for now.
In the winter, running the engine, it's not an isolated event.
In Wiltshire it used to happen a lot more. Partly because the cooling pump was on the way out, and partly because I wasn't sure what was causing it.
Now I am sure what's causing it, I'd rather not have the engine running at all, unless I have to.
Night cruising
Due to overheating, I had to pull over for an hour and a bit to let things cool down, refill the coolant and reconnect the header tank.
I had to superglue the cap on the header tank. It was coming off the thread and the cap was no longer staying on the tank itself.
When I inspected the engine, the cap was hanging off, allowing pressurised coolant to escape directly from the engine's cooling jacket into the engine compartment.
This additional stopover put me behind, and when it got to 5pm, the sun went down.
Couldn't be bothered to turn the lights on, as they're located at the front of the boat and the switch is in the cabin and not terribly easy to get to.
I continued on, through the dusk and arrived at Gayton Junction at about 20 past six.
Gayton Marina mooring
Next morning, roused myself early and filled up with water, then onto the marina.
Mooring for my boat works out to be £5.40 per foot per month + 20% 'extended stay' charge.
An extended stay charge is a charge they levy when you go about the 3 nights per week you're allowed to stay over on your boat for normal mooring prices.
For Bonnie, this worked out the be £291.60 per month.
Electric was £5 for 33.33 kwh. Water, wi-fi, use of the shower, toilets, bins and parking comes as part of the package.
Tried the wi-fi and I can get better on the phone.
TV reception is good. Wi-fi reception is good. Not the best as it drops off occasionally, but there we go.
Here's a short video of Gayton Marina with a quick look around the facilities and marina.