Google index is now spam
Google index is now spam
And adverts….
Astra h 1.8i 16v sri chip
Was doing a search last night. I was looking into getting a new 'chip' fitted to my new Astra sri.
Here's research I did using two of the top search engines.
Duck duck go
I'd turned up a few results on duck-duck-go. Looked like this:
As you can see, there's about 6 results there that match my search phrase.
Google search results
Now check the Google results.
That's 2 results that match the criteria.
The other 10 results are either spam or adverts.
Rise of the underdog.
Here's some results that show search referrals to michaeltyler.co.uk, both for September and this month.
Bearing in mind, this month is not finished yet.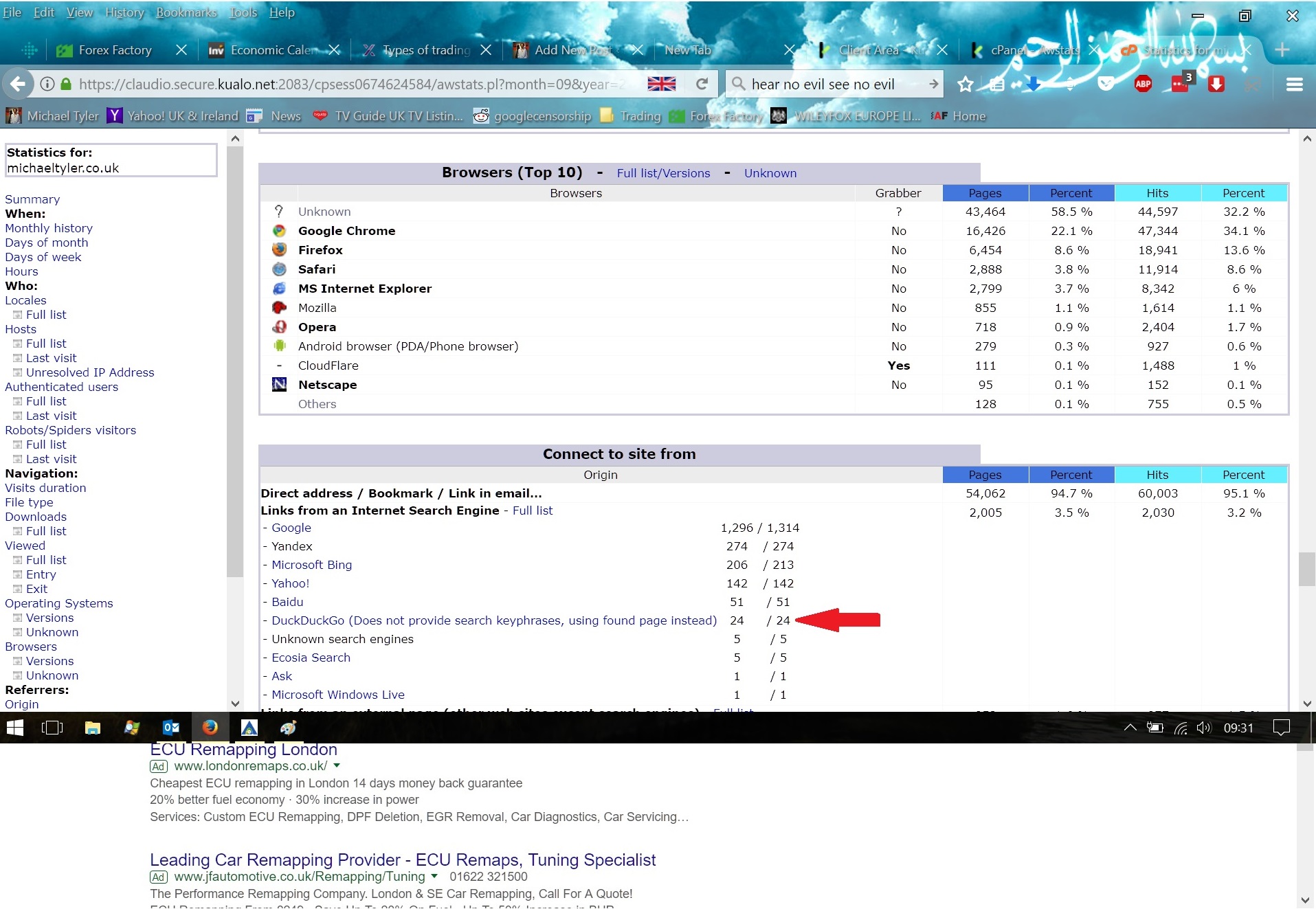 How long for Google?
I don't believe Google can hold it's dominant spot in the market place turning up spam results like this.
It's only a matter of time before it's common knowledge that you can get better, more accurate search results with less spam and adverts elsewhere.
Google needs to watch it's back.