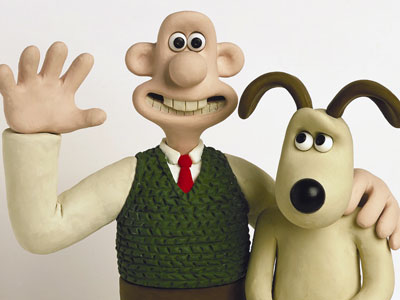 UK company creates Zombie-Proof shed
UK company creates Zombie-Proof shed
The end is nigh. Many of us are aware of this, it's just in what shape it grabs us.
This is a solution for those who suspect they may eat, sorry, meet their end at the hands of the undead in the form of Zombie Apocalypse, (a subject that has been playing on everyone's minds).
This savvy British company has seen the niche in the market, and with full research and patents pending, moved in there to corner the market.
A welcome addition to any des-res, it's your own zombie-proof shed! Prices start at around £70,000 and can be embellished to include additional features, (which will obviously protect you and your loved ones better).

Remember where you read it first.
---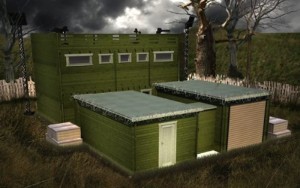 Survival can be yours for £69,995 – with free delivery and a '10-year anti-zombie guarantee' 
If the prospect of a zombie apocalypse weighs heavy on your mind, British firm Tiger Log Cabins have just the product.
The ZFC-1, or 'Zombie Fortification Cabin' in full, comes complete with a 10-year anti-zombie guarantee which promises to be strong and secure enough to stop any walking dead from getting inside.
It also boasts a barbed wire surround, an escape hatch, a storage unit to stow your chosen weaponry and a 360-degree vantage point to keep a close eye on impending zombie attackers.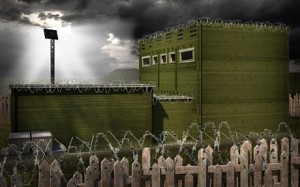 (Picture: http://www.tigerlogcabins.com)
Sold with the strapline 'Get yours, before they get you!' the cabin comes with a price tag of £69,995. VAT and delivery are included, but installation will set you back a further £12,995.00.
Prospective purchasers also have the option of buying add-ons, including a flame thrower (price on application), security cameras (£1,795.00) and a riot protection outfit (£2,495.00).
If you're suspicious this product may not be entirely legitimate, the guarantee small print probably won't help to convince you. It reads: "Please note – we require medical evidence of the presence of a real zombie should you wish to claim under the 10 year anti zombie guarantee".


(Picture: http://www.tigerlogcabins.com)
Whether or not the company would actually honour an order for the zombie cabin remains to be seen, but there are already a number of reviews on their website from happy customers – and a couple of disgruntled zombies.

(Picture: http://www.tigerlogcabins.com)
We're not only country to be preoccupied with the threat of a zombie apocalypse. Last month Kansas declared October "Zombie preparedness month".
---
Source: Picturesdotnews